My favorite new artist from Indonesia is Yogyakarta-based prankster,
EKO NUGROHO
.
This thirty-something is at the forefront of a new generation of rebellious Indonesian artists making waves across the globe. Reflecting on the aftermath of the tumultuous 1980s and 90s in Indonesia, this politically savvy artisan makes some of the funniest socio-political commentaries.
I came across his work at the Bridge Art Fair this week, where his Jakarta-based gallery, Ark Galerie, presented a lovely installation of his work. Def check out his work.
this is the Bridge AF NYC 2008 Spring installation of Eko's recent work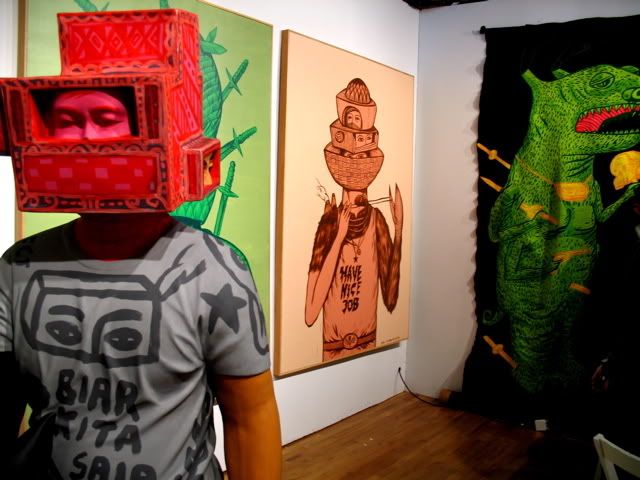 Jason and Ronald, the coolest gallery owners ever, from
Ark Galerie
representating Jakarta! Thank you guys for the intro...I'm a fan forever.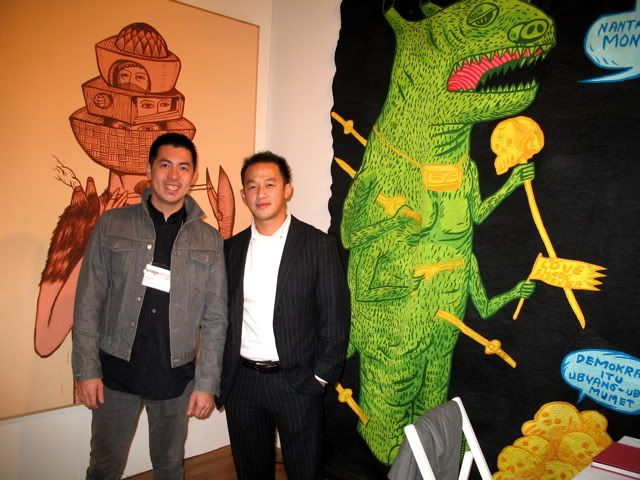 hater meets clueless onionhead