I was asked by my artist friends, Mayan Tamang and hRo to submit a MUNNY for the GIT THAT MUNNY! TOY Battle Show they are organizing this month in Boston. I work in 2D predominantly, and I have a few serious toy designer friends (like Marka 27, whose new piece I'm going to feature soon) who really know how to create some really phenomenal MUNNY creatures, so I was up for a challenge. I am very much of a beginner in the game, and I just decided to have fun with...so don't hate!
For me, this was more of an opportunity to relive some childhood memories of getting lost in role playing and story telling. Here it is, I constructed a little photo essay for the baby.

Her name is AIO. She is a Future-Gazer by lineage.
AIO's roots go way back. Her family tree can be traced back to the primordial union of a Schytian Stag and a Himalayan Snow Leopard. She likes her new incarnation, her current MUNNY shell...AIO loves badass music.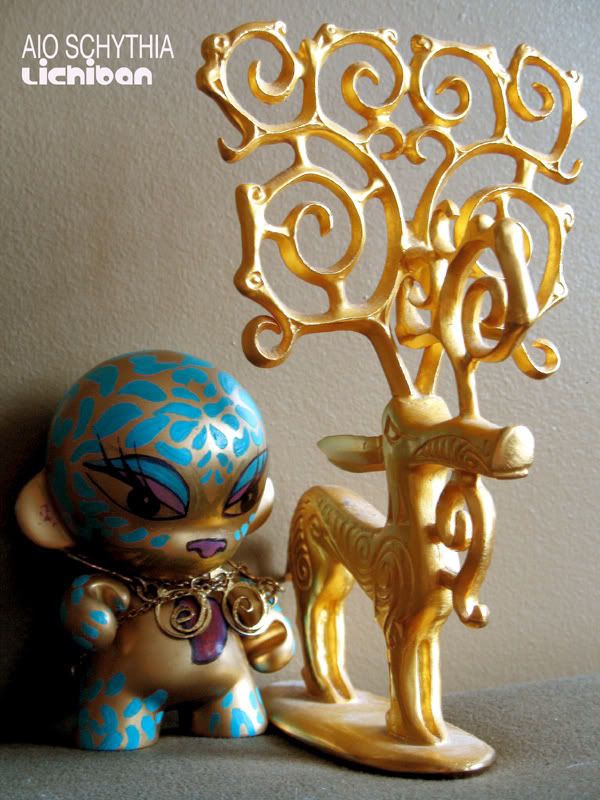 AIO likes to chill with his Native American companions, Badger & Horny Goat.
AIO was born with a big heart. She was born to love.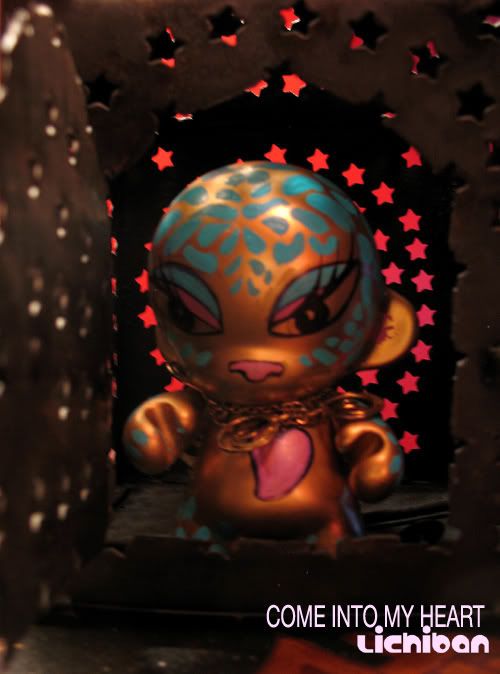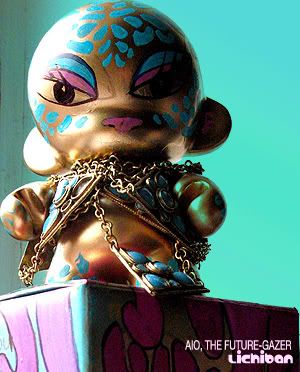 AIO misses the Himalayas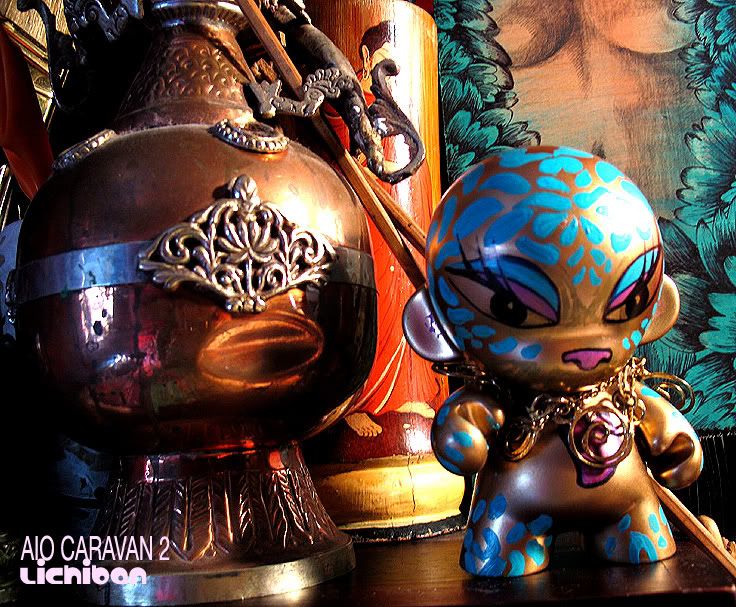 You can find AIO at the following locations below. Give some love to
Mayan
for putting this together!