Here is the follow up on my collaboration with my buddy and fellow artist in crime,
Jelsen Jargon
for THE WORLD AT LARGE // LOVE WITHOUT BORDERS SHOW that our friends,
The Love Movement
are curating in the
Limbo Gallery
in San Diego. The show's proceed will benefit
The International Humanity Foundation
, a San Diego-based 501(c)3 nonprofit organization that provides free education and community leadership development, as well as operates orphanages and famine feeds, for the poorest of the world's poor in Indonesia, Thailand and Kenya. I have been involved in several benefit shows in the past and am always ready to contribute my art to the CAUSE. Read more about the show
here
.
Jelsen is bad! Here is his brilliant typography he just drew off the top of his head. It reads WE ARE THE CHILDREN OF THE FUTURE. We worked hard on this for 4 nights in a row.
step one...I did the portraits
step done!
coloring was real fun...

.[photo: Stephanie Land]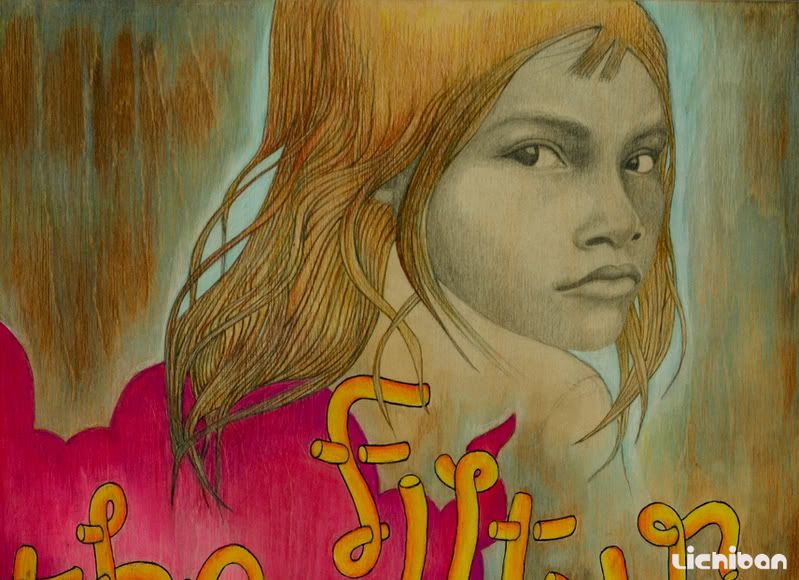 I picked Jelsen's childhood portrait
to draw.

[photo: Stephanie Land]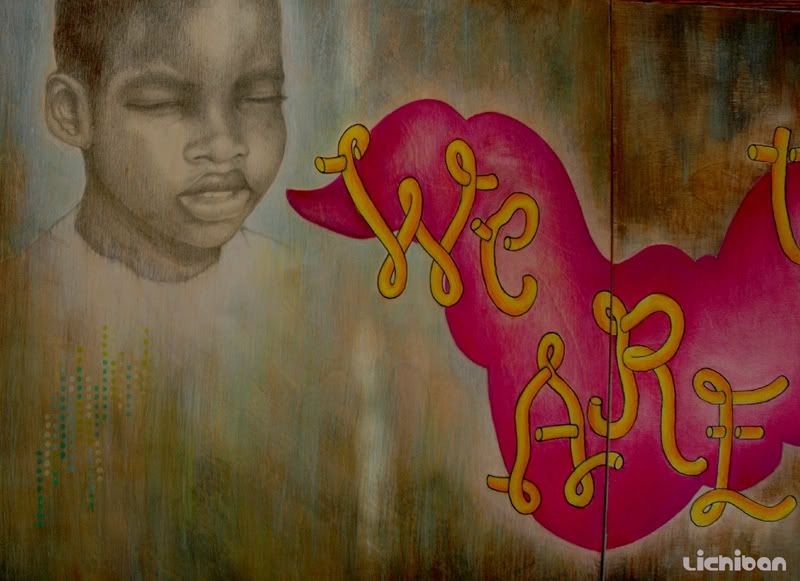 I wanted to see him communing with his childhood self. I love drawing kids and nothing boosts one's creativity more than getting reconnected with one's inner child...kids are constantly creating and their imagination is WITHOUT BORDERS. Imagine having rediscovering that kind of flow again!
I love collaborations..I always learn something new from my colleagues and get the creative juices flowing even more abundantly. Thanks, Jelsen!
Check Jelsen's post about our collab on his
blog
.
By the way, hit us up if you'd like to commission us (we can work with larger scale pieces too).