Painting at the DEJAVU event at Libation (173 Ludlow St.) was a ton of fun. I'm working on developing a portrait series of my homies as cats (I mean the ones who admittedly bear traces of cats), so I've been visualizing felines this last month, trying to morph faces into lionesses, leopards, or cheetas in my imagination. This one is the first one of the new series (you know, I've been morphing cats into humans for a while:), called KATS 4 PEACE.
Big shout out goes out to Yaz and Vodoo Ray who put me down for the event and featured me on the
Old Soulz blog
!! [Yaz is Japanese, hence the understandable typo in my name:]
We had two dope DJs, Peter Rosenberg & Ralf McDaniels of HOT97 spinning 80s and 90s hip-hop classics...it was hot, indeed.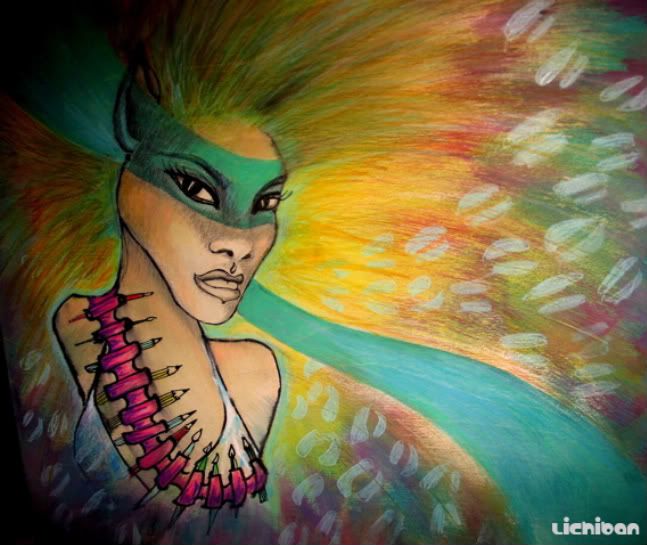 Lexy Bella was on fire. I just started mine when she was almost done!
with fellow painter, Riz22 of Old Soulz.
Riz22 & Pesu of Old Soulz collab. These two have been making big waves on the NY live art scene.
We got the funk!! My lovely lady friends, Kanako, Ashley and Sallome.