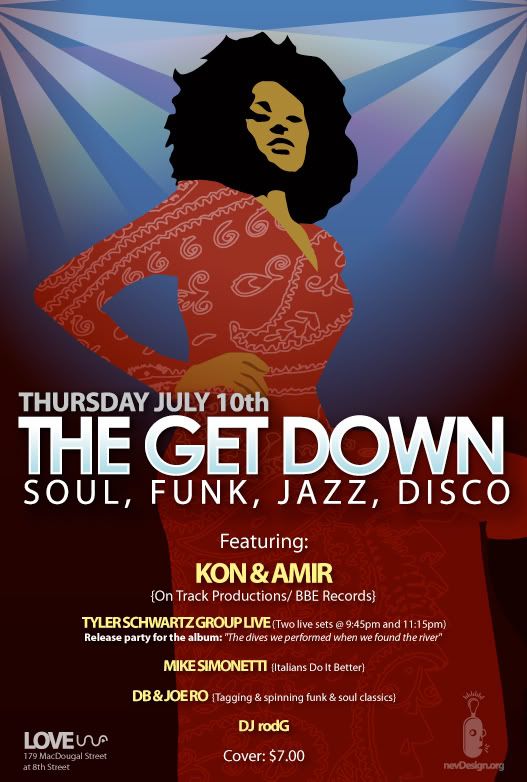 A few weeks ago XLR8R TV asked my homies Kon & Amir to take them around for a round of crate digging. Above is the result...if you want to be up on latest news about Kon & Amir and would like to get some free quality music (a ton of rare disco, boogie and soul joints and some obscure breaks and beats) check
Kon's blog here.
Definitely cop his live mix he recorded at his latest gig at APT.
Kon & Amir will be spinning at LOVE on Thursday, July 10th. Their dope new record, OFF TRACK 2 is out on BBE finally....it is fire! You can get it on iTunes and in record stores.