At Harriet's Alter Ego with sexy mamas,
Raye6
, Betta and friends after painting my ass off live for 5 hours!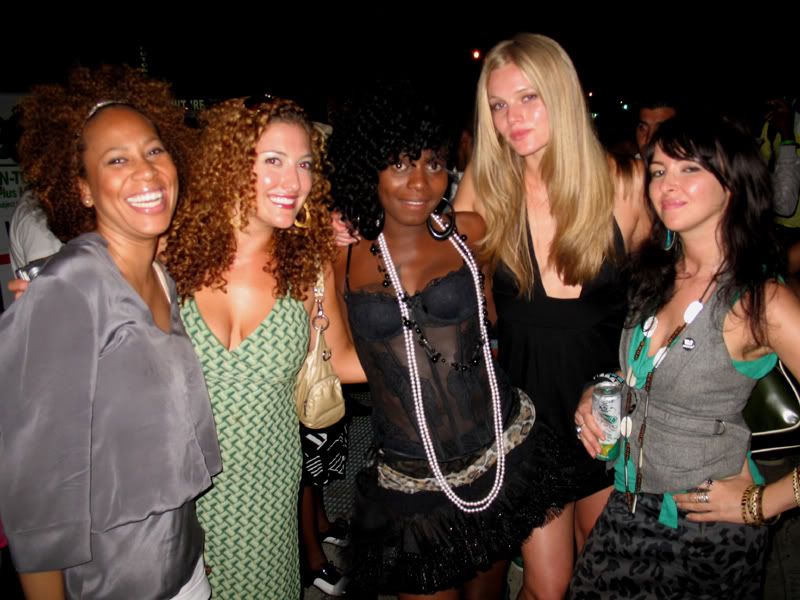 ROCK THE BLOCK, Brooklyn August 9th, 2008

ROCK THE BLOCK was the bomb...everybody shined, giving a true representation of the new generation of Brooklyn's underground artists...Raye 6, Good Day Good Night (Print), Theophilus London, Honey LaRochelle, Pesu, Riz22, Fly Lady Di, Sha, Lexi Bella and everyone I didn't get a chance to see made the day unforgettable.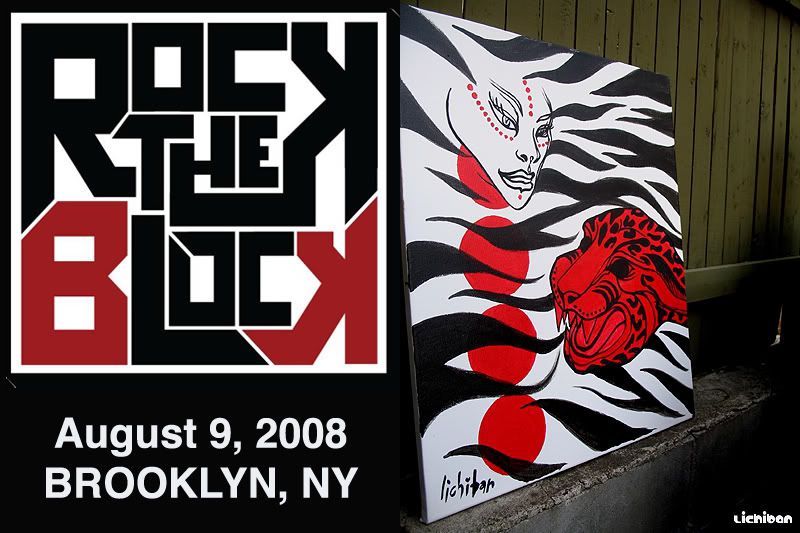 The process....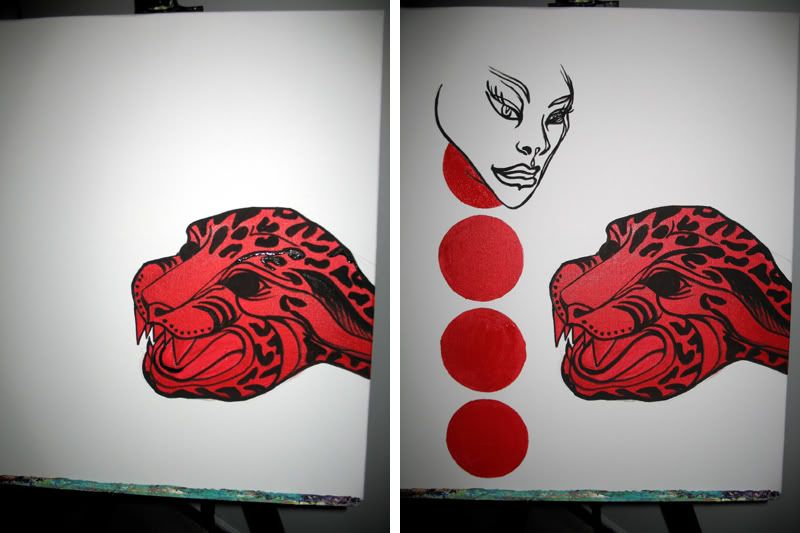 Fooling around with the ladies, Lexi & Sha

My friend Mike from Yume and the always fresh Miss Sha
Ashley stirs it up


Sallomazing were holding it down the whole day. Al of Minority Report in the background. Big shout goes out to Al, Ashley, Sallomazing who made it all happen.
On the right, painter colleagues, Lexi & my homies from Old Soulz, Riz22 and Yaz

ALTEREGOBAMA, Brooklyn, August 9, 2008
So after I finished up the work at the ROCK THE BLOCK, I got on the train and headed toward Greenpoint to do a second round of live painting for the Obama fundraiser at Coco66.
Theophilus London & the Lovers were on fiya


HARRIET'S ALTER EGO BACKYARD COUTURE, AUGUST 16, 2008
As you can see, my studio work on the right is quite different from my live art pieces...I like challenges...this 3x5 feet piece was definitely one...I worked on it nearly 5 hours without any breaks in the steamiest show room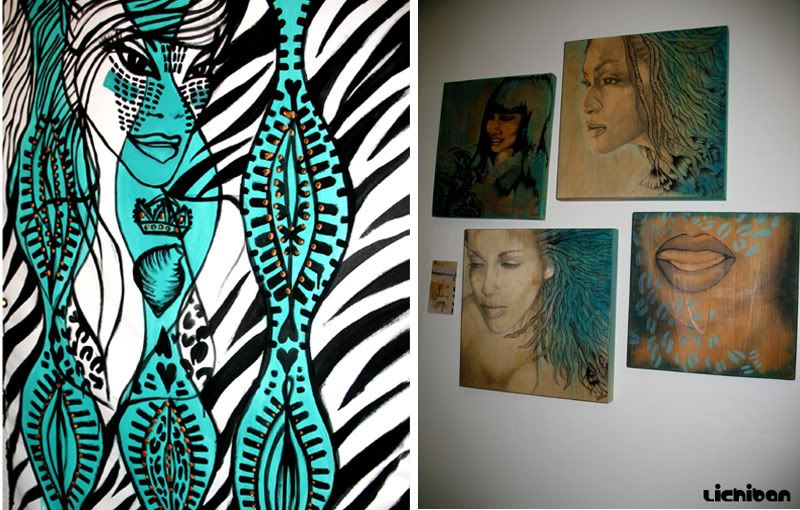 The sexy Raye 6
turned up the heat in the already steamy room (was a really hot day). After 4 hours of painting, the lovely
Amanda Diva
got on the mic too...whew, she's got many talents!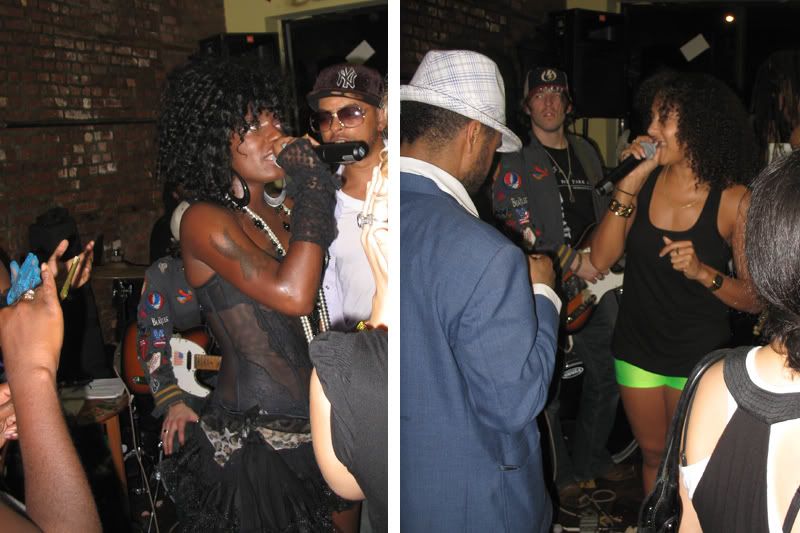 The beautiful ladies of
Miss Bruno
on the left...keep your eyes peeled for their hot new Fall collection.
The Outabodies
were in the house too
Nathaniel M. Quinn's dope piece on the left. Amanda Diva's pieces are always fresh...