The world hasn't been this keen on being involved in US elections as today.
On the right, this photo was taken at a school named after Obama in
Kogelo
, a small rural village in western Kenya, where Obama's father is from.

Paris (France) poster declaring the Obama revolution(left), while this poster from the western Japanese town of Obama (yes, no mistake) is hailing Obama as president, or Daitoryo (right).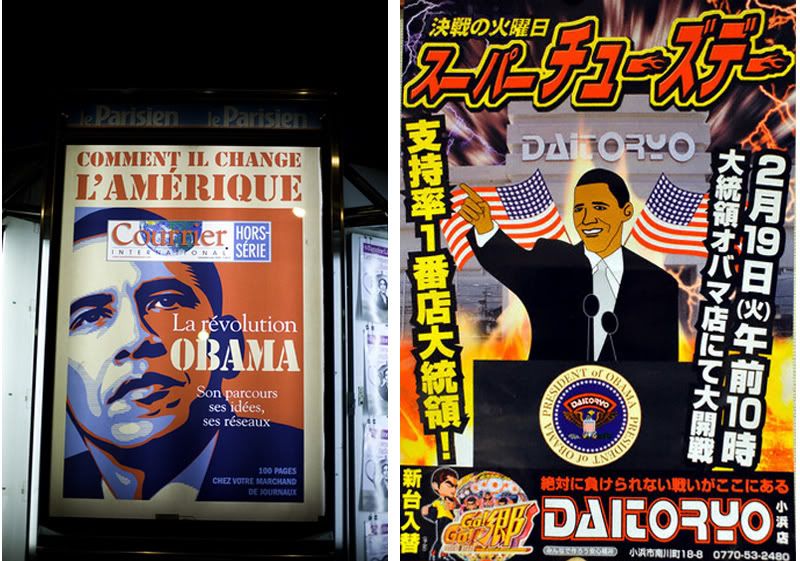 The streets are saying yes to Obama...This gentleman was captured in Paris, France (left). NYC street artist also show their support (right).
The West Coast: Poster from Chinatown, San Francisco, CA (left) and street art from Los Angeles, CA (right). To see more Obama street art and post yours, go to
here

.

These two brilliant pieces were sent to me by my homies from
The Love Movement.