heart ::: feline ::: birth ::: mask ::: raw ::: wild ::: in your ::: bubble ::: sex ::: tiger ::: pink ::: alien ::: power ::: always ::: forever ::: you

Raye 6's
MASQUERADE birthday bash was beyond expectation...Raye and her crew really know how to put on a sexy show... Here are some visual mementos of Raye's magic theater of erotic fantasies and aural pleasures.
Prolific visionary,
Concep
also known for his massive body of amazing work and kaleidoscopic talent. Support big cats with big vision! [pic. 1-6
courtesy of
Richard Louissaint
]

New skool represent!... with beautiful peoples,
Jesse Boykins III
,
Cee the Photographer
,
Theophilus London
and
Print of Good Day Good Night
[watch my word, you will hear a LOT about these folks in the future...they are all stars in their own rights...
Brooklyn nebula keeps on birthing them
]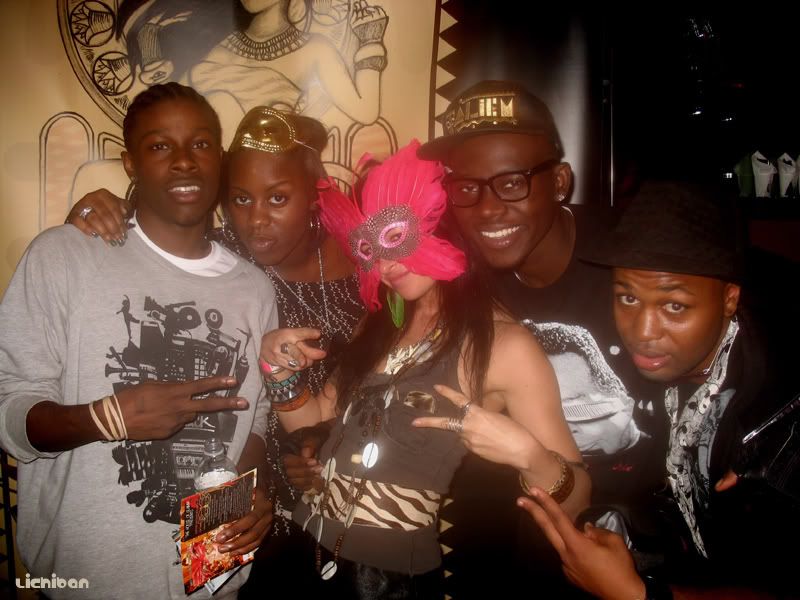 Left: Theophilus London. Right: my fellow artist homies, the wonderful
Jelsen Jargon
and
Rodney White.
(check
Jeslen's blog
about the night:)
with my fly ladies::: L2R: Soul, Keita of
Keistar Productions
, Ngozi of
Harriet's Alter Ego
, Yah of
Cocolah, Saint Yacque, Yakblak
and Ndada. they run biz.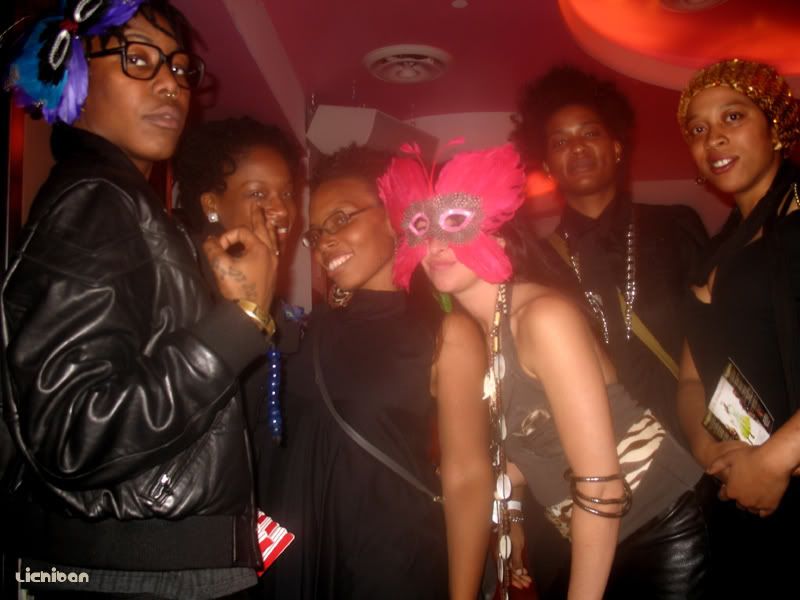 Left: Cee The Photographer and Gabrielle the Painter. Right: My beautiful kat peoples,
Yah
&
Rucyl
looking all sweet in front of my design for Raye. Yah styled Raye's black carpet outfit (the sexy black dress she wore before her performance)
Miss Eye Candy: katsister. On the right, sexy mama Miss Ashley ...
Nacinimod, always fresh (check his dope designs
here
). This night was full of surprises...my kat women incarnated! lichiban hearts eye candy girls
.....it was hot in the pink room....
These are some of
EMA
's photos. check more
here.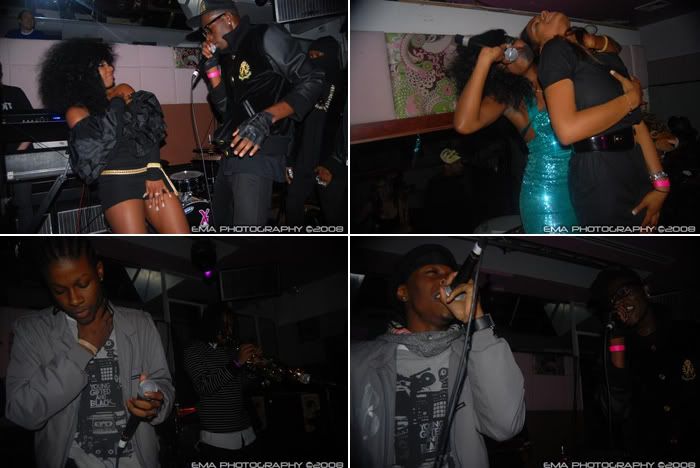 Our favorite Minority Report-er (right) was clicking away the whole night incognito...took me a sec to realize that it was Al:) Check his post on the night,
here
.