heart ::: feline ::: birth ::: mask ::: raw ::: wild ::: in your ::: bubble ::: tiger ::: pink ::: alien ::: power ::: always ::: forever

As expected,
Raye 6's
MASQUERADE was the theater of erotic fantasies and experience. Raye is adept at putting on a sexy show.
Prolific visionary,
Concep
.. (....def a kat.) [pic. 1-6
courtesy of
Richard Louissaint
]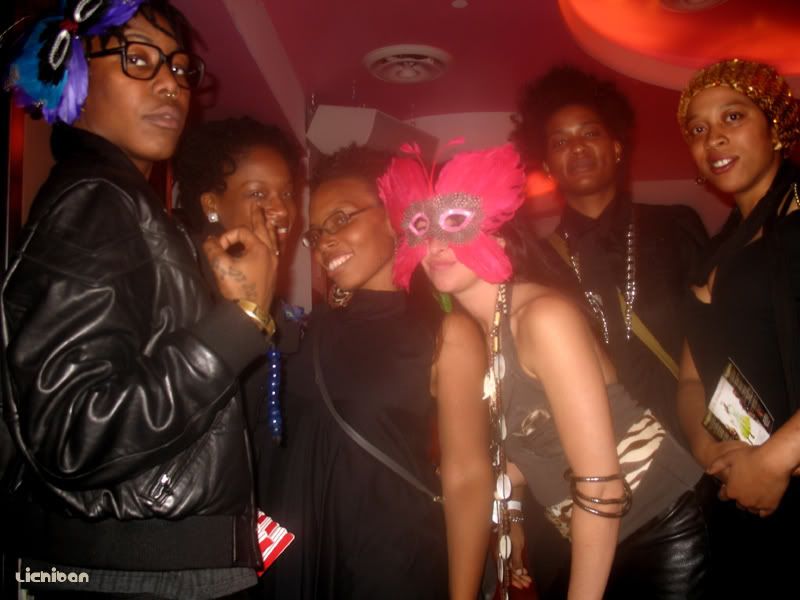 i love these folks...the leaders of the new generation of Brooklyn talents
Jesse Boykins III
, Cee,
Theophilus London
, and Print!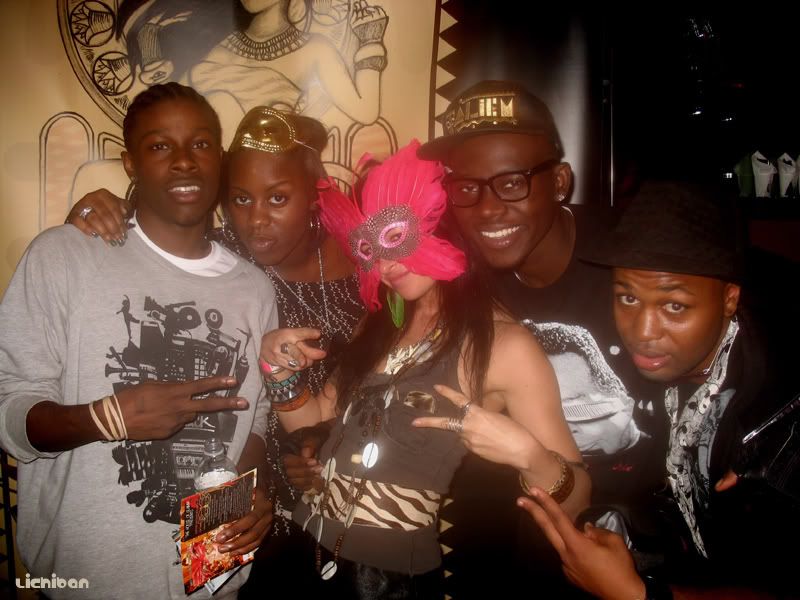 Mmm, my katwoman would love this beauty. On the right, Miss Ashley also known as Miss Sex Kitten.