Friday, October 10 //// 2pm. Bell rings. I open the door and .....whaaaaaat? A mysterious looking masked individual properly delivers a... (then it clicks) personal INVITATION to
Raye 6
's upcoming birthday bash,
the Masquerade
this Friday, the 17th!! Dayyum, if this is how the delivery looks like, you can only imagine what the actual show is going to be like. The location hasn't been revealed yet, so make sure to check back for more info on
Raye's page
. It is not too late to rsvp at goodsex08@gmail.com...make sure to do it before the 15th to find out about the secret location. Also, check out her
WRONGLIPS feature
.
It was great to see my design come to real life on paper. I found out that she and London hand-delivered each personal invite from door to door!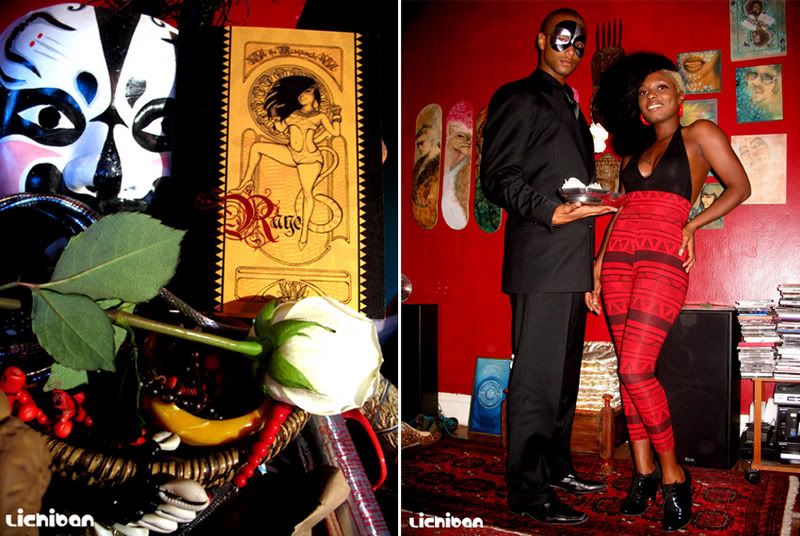 This is why they call it
The Raye 6 Experience.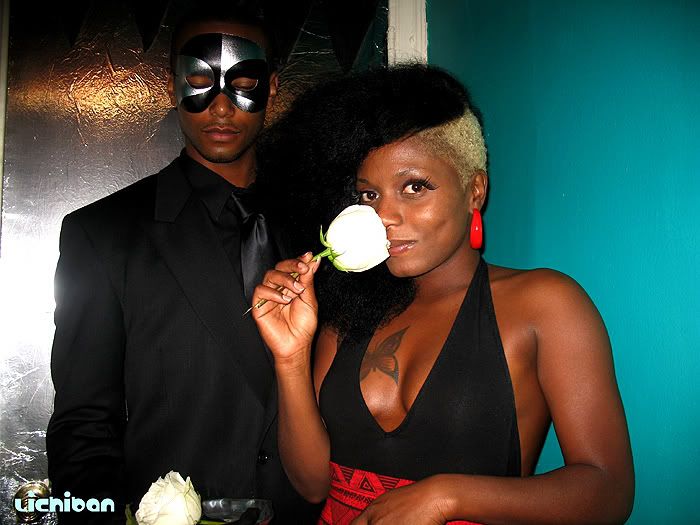 Don't miss out on this one...All three performers are incredible talents in their own right. Make sure to check out Raye's two homies
Theophilus London
(remember him from an earlier
post
) and
Jesse Boykins III
as well.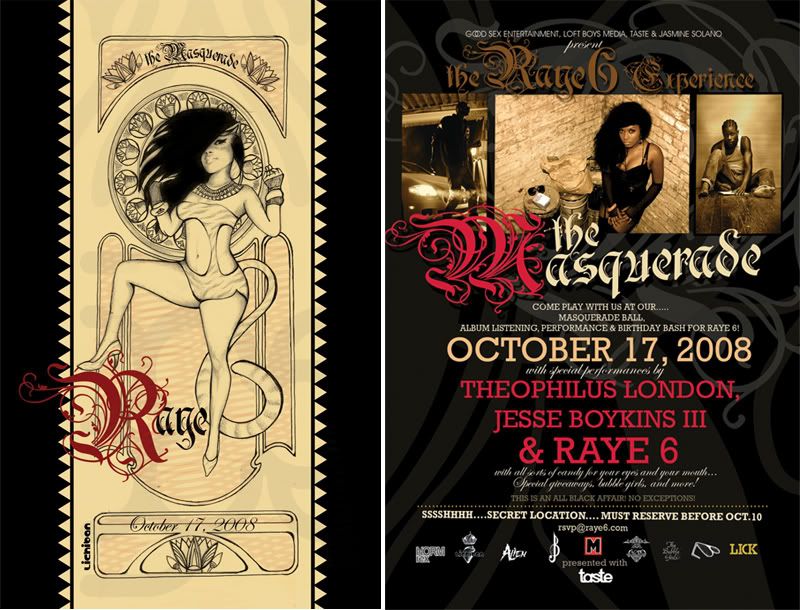 it's on


.
..and don't forget, before the Masquerade
the same day
come join me
at the
HEART & SOUL
all-female underground art show & book launch
i am part of.
exact info
here