Thanks to my peeps at the A.L.I.E.N spaceship for this :) I see you!
[photo of my mural at Yume Gallery, at the BEDSTUY ROCK event. check here for
more
]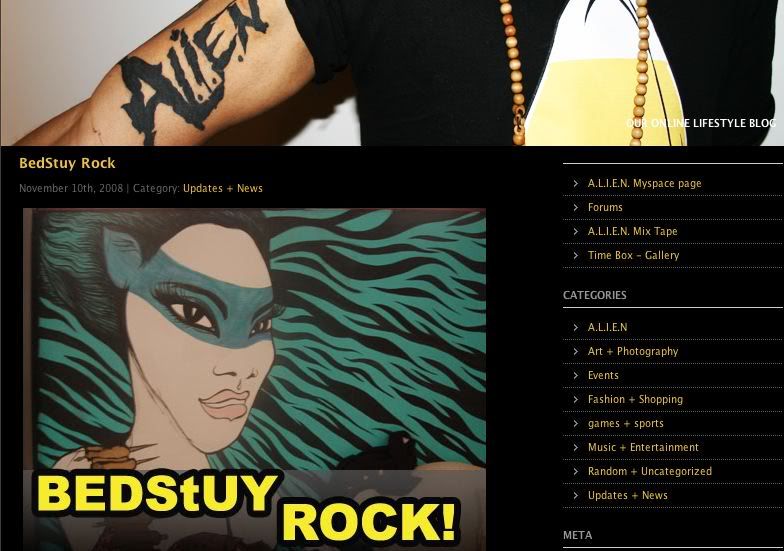 A.L.I.E.N is not just a street wear brand. It is a movement as much about the ancient past as about the future...
It is Brooklyn swagger meets inner world travels and intergalactic mind expansions.
Let the galaxyriders help you explore your mental universe.
[photography by Melo-X (just realized that the man, who is a dope producer/DJ, has got camera skillz too!) check more from
this shoot.]
and
more
...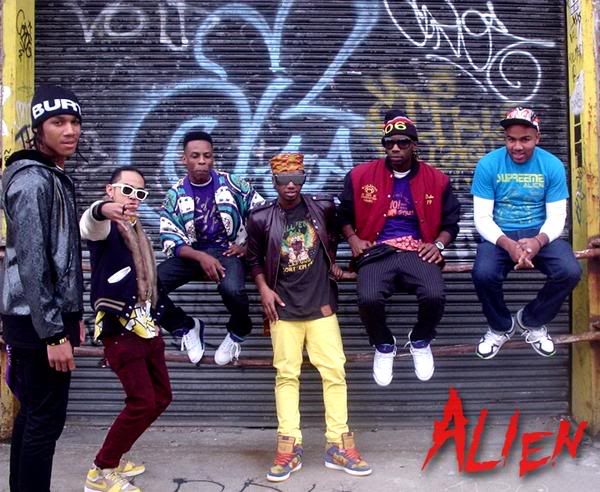 stay tuned for photos from their Fall/Winter Collection!
...it's the Brooklyn way.