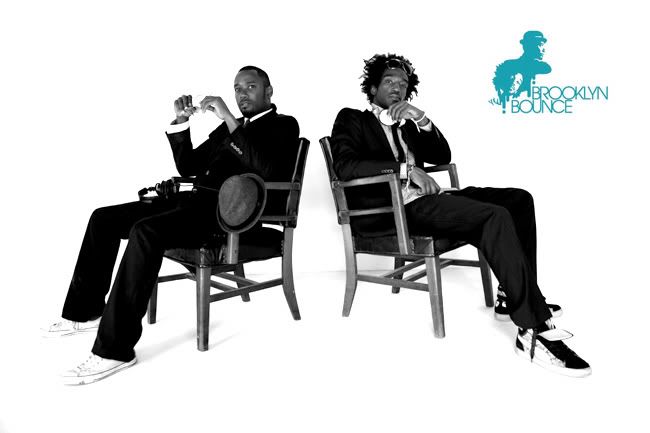 Don't miss out on BROOKLYN BOUNCE...if you wonder where many of the makers of the Brooklyn renaissance hang out on Saturdays... well, we stay in BK to feel the good vibrations at the homies, Dhundee & Stimulus's party. (Not to mention that during these hard times, the minimal $5 entry is a plus.)
pics
)
YOUR PARTY
: The Brooklyn Bounce
RESIDENT DJs
:
Dhundee
&
Stimulus
WHEN/WHERE?
Deity - 368 Atlantic every Saturday
WHEN DID YOU START THE SERIES?
February 2007
WHAT DO YOU PLAY?
Hip Hop, Soul Classics, Broken Beat, Dirty Disco & Reggae
DESCRIBE THE VIBE
: 2 years into Obama's presidency when positive change is becoming the expected.
SEXIEST OUTFIT YOU'VE SEEN ON THE DANCEFLOOR
? 4 inch heels, fish nets, corsette and a fleece hoodie
WHATS NEW FOR 2009?
Original music from the BK BOUNCE.... An album
SHOUTOUTS?
Licsi, Mike July, The Real Live Show, The Taste Crew, 12 Tribes, Fusicology, Rocksmith, Ten Deep, Coup d'Etat, Lyricist Lounge, Ubiquita, Sybarite, B Polite, Damien Bullock, Mike Adasko, Tony Tantrum, OP Miller, Waajeed, Moni, Reborn, Ant Demby, Ish Lab, DJ EQual, Nachy Bless, Mass Processor and the ENTIRE BROOKLYN MASSIVE
[photo by
AmirNYC
]