....the good old paisley and in fact most of traditional flower motifs are full-blown erotic symbols. I used to collect embroidered textiles from around the world (got some really beautiful pieces from Uzbekistan, Afghanistan, India, Hungary, Mexico, Kashmir, and Turkey), and as I started to pay more attention to the patterns, I started to notice that the same type of imagery...indeed, I believe that many of the flower designs are floralized coochies. (yes, I know Freud already pointed this out, but I had to discover it myself .) Perhaps it is because mostly the women of these communities work on these designs and embroider them, but they are definitely not just flowers.
I actually wanted to paint last night along this idea, but ended up only doing the design for it on photoshop. Check the examples of the embroidered flowers below, of you still don't believe me.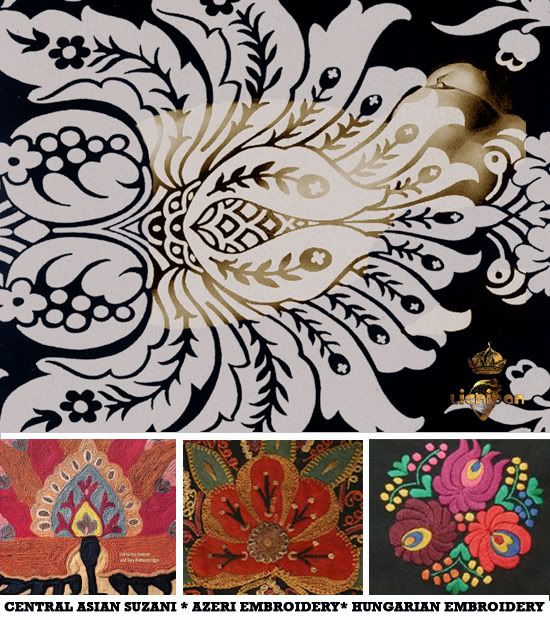 talking about Central Asian fabrics, I finally can share these dope Bokja pieces I found on the
psfk
site. I love the combo of modern furniture design combined with these Central Asian textiles. If anyone has been into my apartment, they'll immediately realize why I'm in love with these pieces.