i admit, i haven't been too much of a fan of writing artist statements. that sentiment disappeared as soon
i decided to make it into more like a stream of thought. this encourages me to keep on reevaluating my direction
as an artist. here is the first one.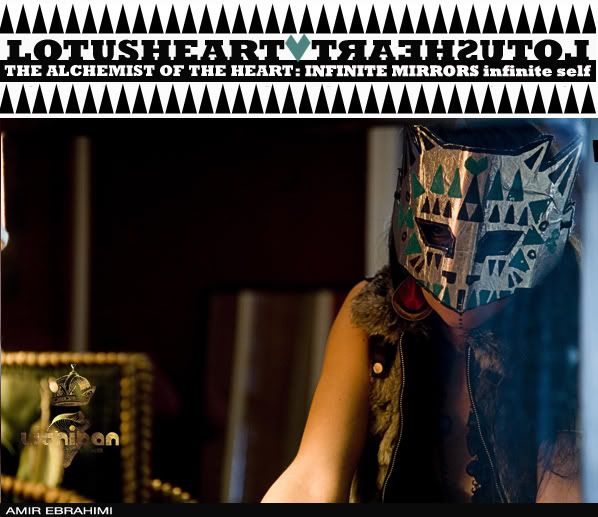 photo by
Amir Ebrahimi
i2i.
at every new step. look and see.
your infinity is the mirror
reconnect with the truth
Friday, March 13.

LOTUSHEART artist statement #1


I am a spiritual animal with a human imagination. An embodied light-being journeying to the original source by way of creating realities through colors and images. Reality and time are mental concepts we are ready to experience-art is a way of becoming the master of one's universe. My creativity is a divine gift given to every single child, and my life as an artist is the gradual unfolding of that gift. My works are intended to be spirit-transformers or gateways to a vibration field I am here to manifest. My felines represent different evolutionary stages on the way to the ever-flowing nectar of immortality. My art is a way of riding the inner tiger. Freedom is in the heart of the beholder.