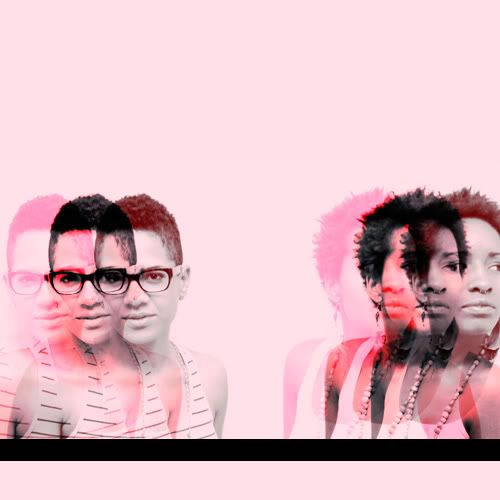 I am very excited to share my infinitely talented friend, Brooklyn-based singer/songwriter/producer/writer
SARAH WHITE
's new single
I Wanna Be With You
,
officially dropped exclusively on
KING BRITT
's independent label
FIVESIXMEDIA
this Thursday.
The single features
Rucyl's Bass Remix
of Sarah's song as well as the original version, produced by
Arch_typ
of
Bagpak.
RUCYL
, an amazingly gifted artist/singer/producer/tech guru, transformed Sarah's original joint into a sexy, hypnotic bass-driven journey through the realm of desire (remember, she was the one who made the sexy midi-controller, I posted a while back
here
). These sexy mamas are a definite force to be reckoned with, and I can't wait to hear more of their joint projects. Arch_typ's original mix, a heavy drum-based track with a tribal feel, has been a favorite on the dancefloor. Be sure to check it out, give some love, and spread the word!
FROM THE FIVESIXEMEDIA's PRESSKIT: Joining the musical lineage of Minnesota expatriates, and representing a new generation in progressive sound, is the infinitely talented Sarah White. Cultivating a base of followers and nurturing her sound from the ground up in her native Minneapolis, Sarah embarks on the next phase of her creativity with her pilgrimage to Brooklyn, NY. The success that has followed her to her new home in New York's most eclectic borough is a culmination of experience and preparation for a golden opportunity.


Enter, Rucyl, amazing producer and visionary. She turned us onto Sarah White sometime last year. As fate would have it, she had Rucyl remix her underground hit I Wanna Be With You. We loved it so much that, we had to release it."

A perfect example of AfroFuturism!

BUY HERE!!!!