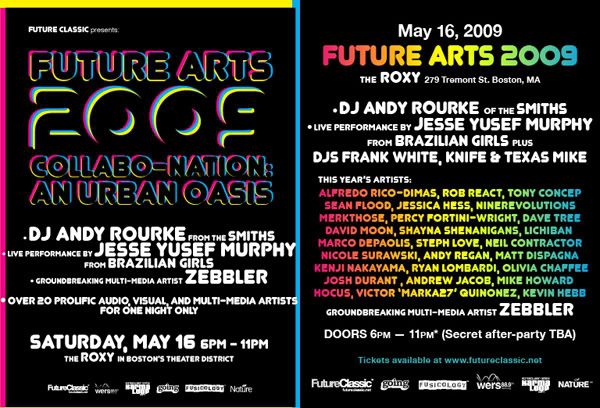 If you are in Boston, check out the city's biggest annual underground art event on this upcoming Saturday, May 16th, bw 6-11pm. I'm excited to see my homies' new work from the bean and do a live art collabo with my fellow painter-in-crime, Concep (we are scheduled to go on at 8:30pm). The line-up is crazy,
Future Classic
got SMITHS legend, former bass player
Andy Rourke
doing an exclusive DJ-set. Don't miss it if you are around!