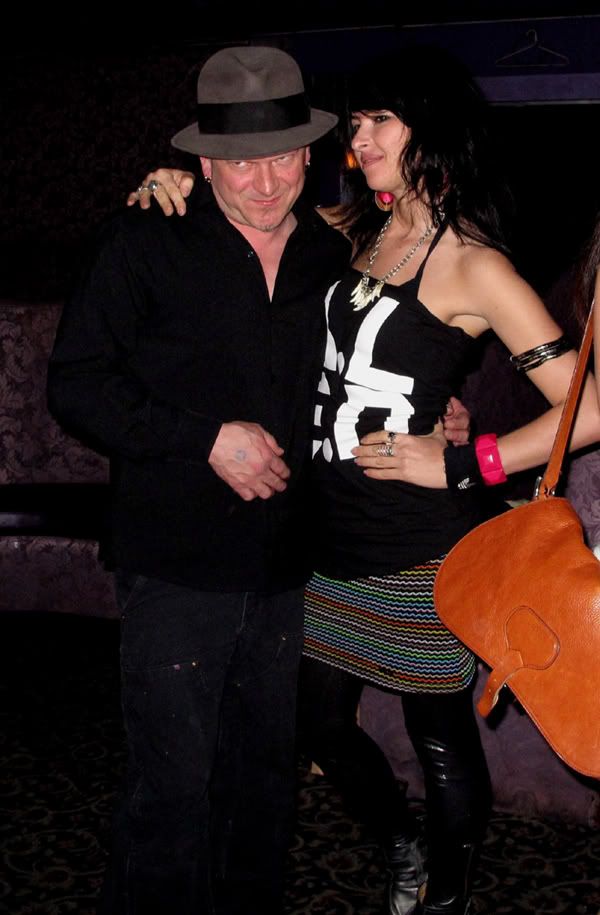 Last month, I was part of the
FUTURE ARTS 2009
group show presented by Future Classic at the Roxy in Boston. I reconnected with old friends and had a chance to meet artist extraordinaire. Mark Bodé. The son of legendary cartoonist Vaughn Bodé
,

Mark is best known for his work on

COBALT 60

and as the creator of the hit comic

M

iami

M

ice.
His work has appeared in numerous comic books, including GYRO COMICS, TEENAGE MUTANT NINJA TURTLES, COBALT 60 (the graphic novel), GWAR comics and LIZARD of OZ. Mark has just signed a deal with Universal pictures for the rights to "COBALT 60" to be produced as a live action movie, directed by Zack Snyder of " 300" and "Dawn of the Dead (the remake)" fame.

Mark and his father
Vaughn Bodé
, who was Mark's mentor and inspiration, have been legends in graffiti circles.
Vaughn's original cartoon character, Cheech Wizard, inspired the work of many early graf writers.
The day of the show, Mark was visiting Boston's
Bodega (one of the top exclusive streetwear boutiques of the city
) from San Francisco for a release party and signing of his Puma x Bodé Mid "Da Lizard" kicks featuring none other than Cheech's iconic sidekick "Da Lizard". Mark came to the Future Arts event afterwards, and was asked to do an impromptu sketch piece on the spot. Mark noticed that we drew women similarly (of course, I'd love to have them interact in a collabo...I put the intention out there). I was definitely inspired by Mark's crazy skills and down-to-earth personality, a mark of an artist who actually has a lot of fun creating and being an artist. Check out more of his work on his website.