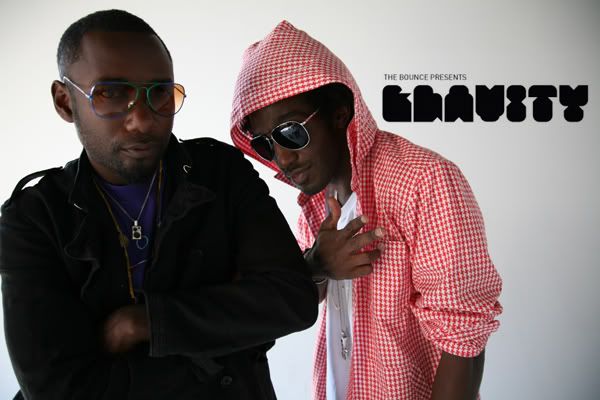 [photo by Amir Ebrahimi]
A New York DJ is truly excelling when he surpasses simply mixing tunes and successfully reveals the soul of the city. Multi-talents Dhundee and Stimulus can each boast this measure of musical ability. Both producers, composers and crowd-movers with eclectic tendencies, they undeniably feel the pulse of their environment and enhance it with their sounds. GRAVITY, their new Wednesday night weekly residency at Santos, will shatter categorizations of underground dance music making for a night that is as much an exploration as it is a celebration.
Gravity fills the space at Santos every Wednesday, starting July 1.
Fusing sub-genres into a cohesive whole, Gravity is the sexiest party NY is aching for, bringing the summer sounds of the street and filling both floors of santos with everything electronic from

dubstep

to

grime

,

electro

,

dirty disco,

drum and bass,

blacktronica ghetto tech,

broken beat

,

house and

hip hop

.
.
Their Brooklyn Bounce weekly party has been heralded for this same mentality, blessing dance warriors with a mix of ghetto tech, grime, drum and bass, baile funk, broken beat, hip-hop, afrobeat, pretty much anything one could ask for.
Join the movement at

the

bounce



OPENING NIGHT JULY 1st



DRINK SPECIALS WILL BE SERVED

DOORS OPEN AT 11:00
YOUR GRAVITY Resident rotating Dj's:
Dhundee (The Bounce)
Stimulus (The Bounce)
SABO (Turntable Lab)
OP!
Ayres (The Rub)

SPECIAL GUEST PERFORMANCE BY
Taylor Mcferrin http://taylormcferrin.com/