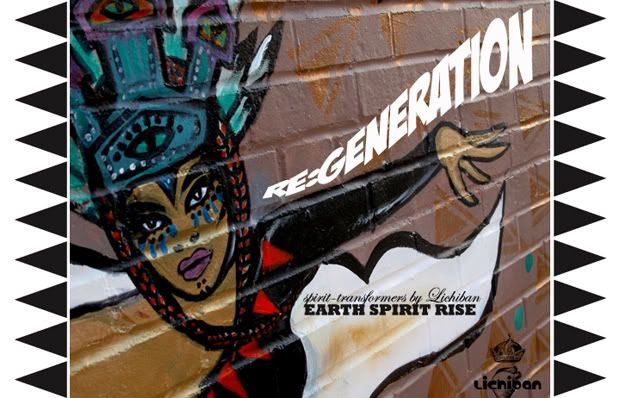 A follow up to my
UP IN THE CLOUDS mural
, here is the piece I've worked on in June (the rain kept on sabotaging me) and submitted to my collective,
YOUNITY'
s new environmental awareness-raising mural exhibition, FRESHER. The piece is located on the rooftop of the Grand Street New Design High School (It was revealed a few weeks back at the
Rooftop legends party
). The rooftop hosts some of the illest legal street mural/graf pieces of the city...definitely worth a trip asking the people at the school to let you check out all the pieces up there. I'll post some of the other pieces from the roof soon.
<3thunderbolt> starts generating vibration :::
code: <3+3>=1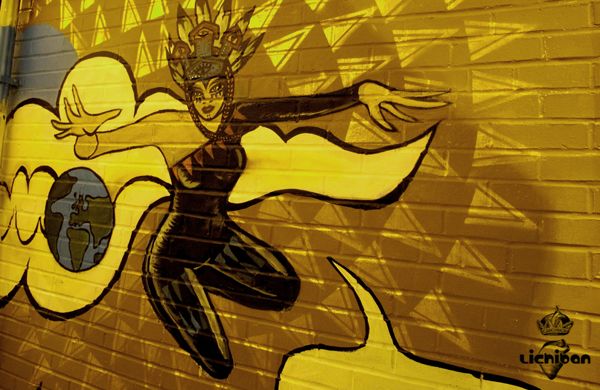 The Rise of the Earth Spirit, GEA:: GEA launches <3thunderbolt> to release magic power to heal and awaken earthlings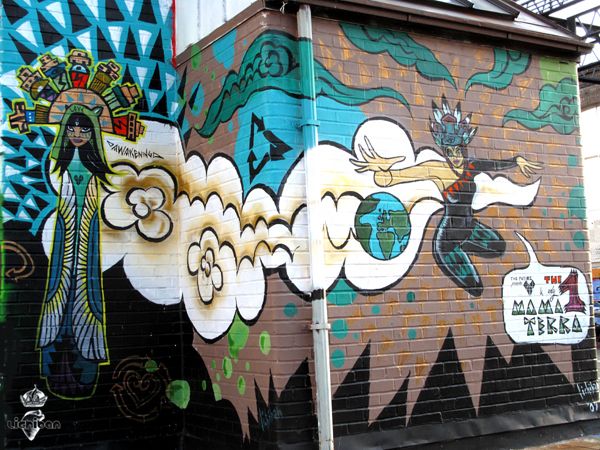 GEA - Avatar of Re:Generation
earthlings realize the need to protect COSMIC ARK :: feel the vibration ::: we open gates :::