I would like to share some of these images of my good friend and one of my favorite photographers,
LUKE POWELL
. The two of us connected through our mutual love for Afghan culture and the heart-piercing beauty of the land and its people, while I was working on organizing the first Afghan Human Rights Film Festival and Art Show a few years ago back in Boston. Most people are probably familiar with the famous green-eyed Afghan refugee girl captured by Steven McCurry, but I would say that if you want to have a more intimate look at Afghanistan, you should browse through Luke's images. Luke made his first visit to Afghanistan in the 1970s and has made his way back several times dedicating his life to document the land and its people throughout some of the most tumultuous periods. No one, in my view, has been able to capture landscapes with a camera better than Luke; his images are able to reveal the magic quality of the land--you look at his images of emerald mountains and desert roads leading to infinity and are humbled by the sacred power of nature. Without the need for words, his photos remind you that this planet is a temple---not to be taken for granted.
Throughout our long conversations, I came to understand Luke's motivation to focus on capturing the magic and tragic beauty of the natural terrain and its people who had prevailed despite the horrors that they had to endure in the last century, instead of showing the horrors...he wanted to show Afghans not as victims but as heroes of their history...to show their strength and endurance that helped them overcome decades of war, loss and trauma and enabled them to continue on with their lives no matter what. I starred into the eyes of the men, women and children captured by Luke's loving lens, and fell in love with them...and realized the power of images to evoke compassion for fellow humans...images that speak of the power of 'us' without words against the dehumanizing force that lurks behind the infinitely distancing faceless 'them'. Thank you, Luke.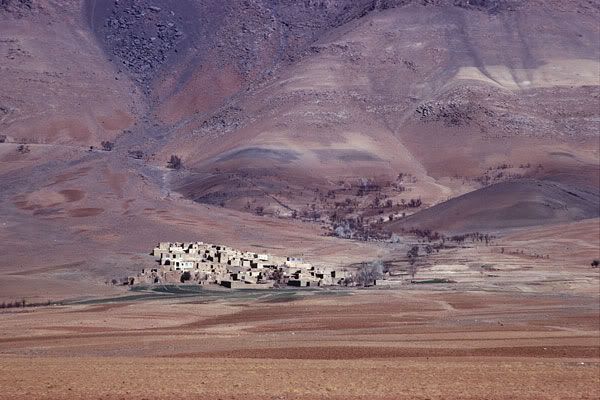 Check out more photos on his
website
, where you can read his commentary as well.