Here are some of the flicks from
YOUNITY
's hugely successful third annual group art show. This year, we focused on creating art that raises awareness about environmental issues and inspires folks to be ecologically conscious. Here are some of TONE's dope pics...check out more on
his site
. Also, KIDROBOT posted some event photos, you can peep them
here
.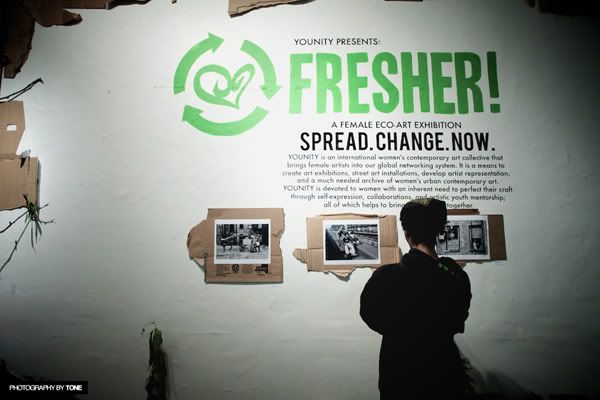 The crew. I totally missed this shot...Check out more pics on the
Younity blog
.
My two pieces are part of a series making references to the seven stages of the alchemical process
POLLUTION (
Separatio
) ::: BLOSSOM (
Coagulatio
)
Nature Spirit dismembered & choked by machines and factories ::: Nature Spirit pregnant with lifeforce
vision of war ::: vision of love
watchers ::: lovers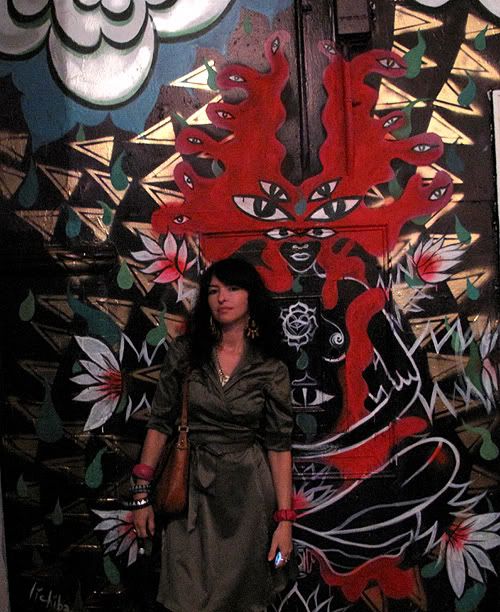 Big shout out to the YOUNITY crew-
Toofly, Alice Mizrachi, Shana Louallen, Diana Mc Clure, Yvette Devito, Samia Grand Pierre
for doing such an amazing job with the show.
GALLERY HOURS
Wednesday, October 14th
( Shana Louallen at gallery come visit! )
4:30-7:30PM
Friday, October 16th
( Toofly at Gallery Come visit! )
6-10PM
Saturday, October 17th
( Toofly, Yvette Devito, and Stephanie Land at gallery come visit! )
4:30-10PM
Wednesday, October 21st
( Shana Louallen at gallery Come visit! )
4:30-7:30PM
Friday, October 23rd
( AM at gallery last chance to view! 4:30-6pm )