This post has been loooong overdue... I've been meaning to shine some light on two of my favorite peoples, designer/artists Yah of
Cocolah
&
s'aint yacque
and George of G4...these two have supplied me with my favorite accessories ranging from custom made coyote-teeth chain necklace to my mystic-magic G4 leather belt. I took this photo of the two of them last summer in BK, the day I met George. Yah was wearing one of their collabo pieces "Come Out and Play"
h
andmade leather headband inspired by the movie "The Warriors".
Also, Yah's super-fresh tribal-inspired tee is her own design, she's got tote bags and cards with those patterns on her site
here
. Make sure to check out the Yah's highly entertaining
fashion blog
as well...she is mad funny!
I gave my character, light-warrior Leopard Lux one of George's belts as a way of honoring our friendship and his infinite generosity

LEOPARD LUX wearing magic belt inspired by G4 belts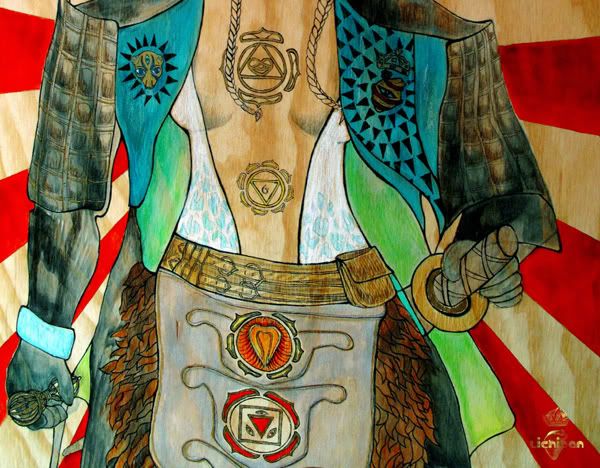 You can preorder or buy one-of-a-kind G4 belt on
Cocolah.com
.