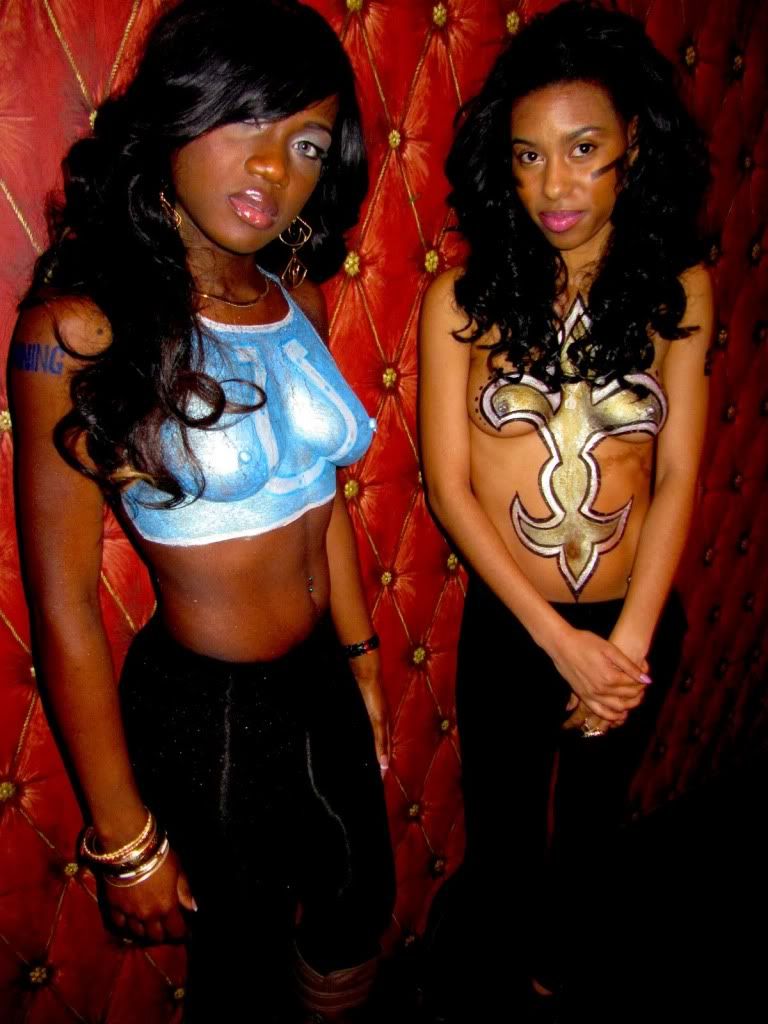 I love my life and I love being an artist...not always the easiest, but life is never boring and I get to work on some of the funnest or sexiest projects, such as this recent one.
My good friend,
Alanzo of The Minority Report
has booked me to body paint these two hot mamas for his Superbowl party last weekend at No. 1 Front St (Saints vs Colts). Mardi Gras around the corner, I was psyched to do something festive and sexy for such beautiful subjects. Alanzo always brings out Brooklyn's best-looking people, and this special surprise was a definite crowd-pleaser. You can check out the photos from the party on
Al's blog
. Big shout out to Al for the gig!