Making this flyer was one of my funnest projects this last few weeks. I've collaborated with
Pesu
and
Concep
before so I'm very excited about what the homies bring to the show, and I'll have a new piece in there as well. The animated version of our flyer is exclusive to this blog. Details below, please come through! Shout out to Frankie Velez for making this happen.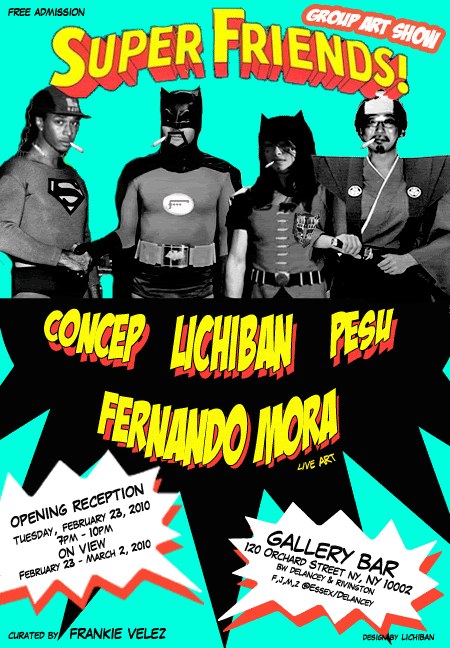 The Superfriends show at the Gallery Bar Feb.23 is one not to miss. The artists exhibiting their work that night are LICHIBAN, PESU, CONCEP, and FERNANDO MORA. At one time or another in their careers this group of artists have done collaboration pieces with each other. Individually they're talented,together they are a superforce to be reckoned with. All the artists will exhibit artwork while Fernando Mora does a live painting.
Check out artist bios on the facebook invite.