I first heard
ONRA
last year through one of my favorite online radio sites,
TRUEradio865
. Hailing from Paris, ONRA is a true music nomad whose mixed background and eclectic taste in music made him stand out the first time I came upon his work, such as the 2007 release
Chinoiseries
, on which he used only Chinese and Vietnamese samples or
Tribute
, his collabo album with Quetzal from the same year, which showcased his skills as a hip-hop producer. His new album LONG DISTANCE set to drop this month, is a journey through more Dilla and 90s hip-hop -inspired beats, but it has a heavy 80s boogie-funk feel, more in the vein of Dâm-Funk's sweeping
modern funk
movement. The album will be featuring guest appearances from
Reggie B
,
Buddy Sativa
,
T3 from Slum Village
,
Olivier Daysoul
,
Walter Mecca
and promises to be one of the hottest albums coming out of the France this year. Support real music by
buying the release
! As promised, here is my interview with him (Check his album teaser here). When I sent him the questions, I put on my wishlist an ONRA x Waajeed collabo, only to find out that there is already one in the making! Keep your eyes out for the upcoming single featuring the song he produced with T3 of Slum Village and remixes by
Waajeed
, among others.
Lichiban: I read that your roots go back to Vietnam. How does your motherland filters into your work?
ONRA : My father was born in Viet Nam, but moved to France at the age of 3, so, he didn't even know how to speak Vietnamese for most of his life. He's just learning now. The Vietnamese culture hasn't been much of an influence on me. I was born in Germany, my mother's French and I lived all my life between France and Ivory Coast in West Africa. So all those places have had an influence on me, more than Viet Nam. I can say that Hip-Hop culture has played a much more important role in defining who I am today, than my Vietnamese roots.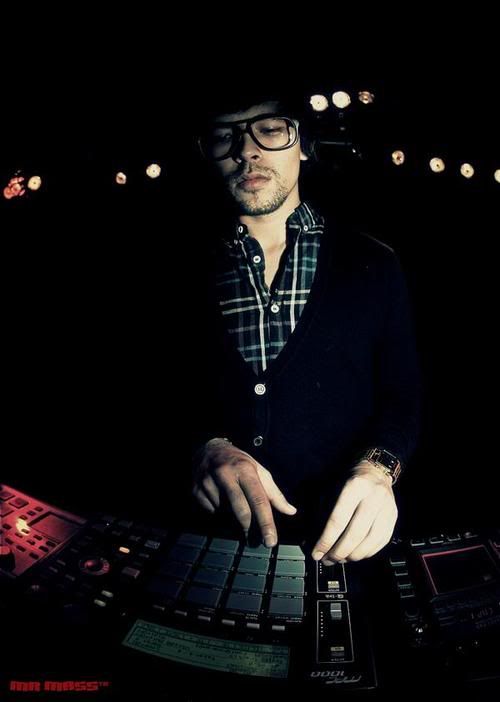 L: Your new album 'Long Distance' gives me a sense of 'freedom & smell of summer & feeling really good under the sun'-kind of vibes. A lot of music that about to come out that I've been hearing from friends have a solar vibration (mostly unreleased yet). Is that something you identify with? Do you see that in the music scene you are connected with?
O: Yeah totally... this album is very summer-friendly, there's a lot of sun inside, it's feel-good music. I want people to have some great memories to it. It has been inspired by my recent trips, it really has the feeling of "traveling".
L: The secret ingredient...
O: I don't have any.

L: What's your arsenal? Favorite instrument?
O: I make everything with the Akai MPC 1000. Favorite instrument.... hmmm... Fender Rhodes maybe... or drums...
L: Favorite superhero / super star? Explain...
O: I'm not into superheroes... and super star? I'm not sure of what it means really. So I'm gonna give you my favorite NBA player, Reggie Miller! All-time leader from Long Distance!
L: Inspirations?
O: I come from a 90's Hip-Hop, R'n'B, New Jack background. But those music opened my ears to other kind of music. Little by little, I discovered Soul, then Funk, Jazz, Jazz/funk, Soul/jazz, Progressive Rock, Brazilian Music, Afrobeat, Electronic, Experimenal, Early Electronics, New Wave, etc etc... and the list got endless now. That's why my albums won't sound the same, cause I'm inspired by too many different things.
L: Artists tend to get sometimes lost in birthing too many project ideas but not finishing them...How do you keep your focus?
O: I go with the flow, everything is clear in my mind, I know what has to come out first. I have two/three projects almost ready... Just needed to drop this one first.
L: Next project...
O: Next project is a Roots/Dub EP I have with Quetzal (Al Quetz), the other french producer I made the first album with. It's gonna be heavy. And then, Chinoiseries Part 2, maybe :)
L: Could you put me on three of your favorite albums of 2009?
O: Kan Kick, Dam-Funk, Machinedrum.
L: Could you define success?
O: There's several ways to see it. I guess the ultimate success is reached when you're 100% satisfied with your music, people love it as much as you do and you have the respect from artists that inspired you. I guess that's pretty hard to achieve. I think every artist has his own meaning for success. "Success", in our world's meaning, would be bigger labels with bigger budgets, more tours, more shows, radio plays, video, etc... Something more material.
Because I never thought this would happen like this, I feel really fortunate. Just by having listeners all around the world, having toured in several countries, making music my everyday activity, etc... My own success would simply be to keep on this way and get better.
L: Shoutouts?
O: Check out my man Buddy Sativa's music, he's super talented, he's gonna come out with a jazz project on Favorite Recordings later this year. He is SERIOUS...and also check out Walter Mecca, a young and super talented artist from Paris. Those are featured on my new album.
Check out more music on soundcloud.
DOWNLOAD the ONRA x TRUERADIO865 Boogie Mix here