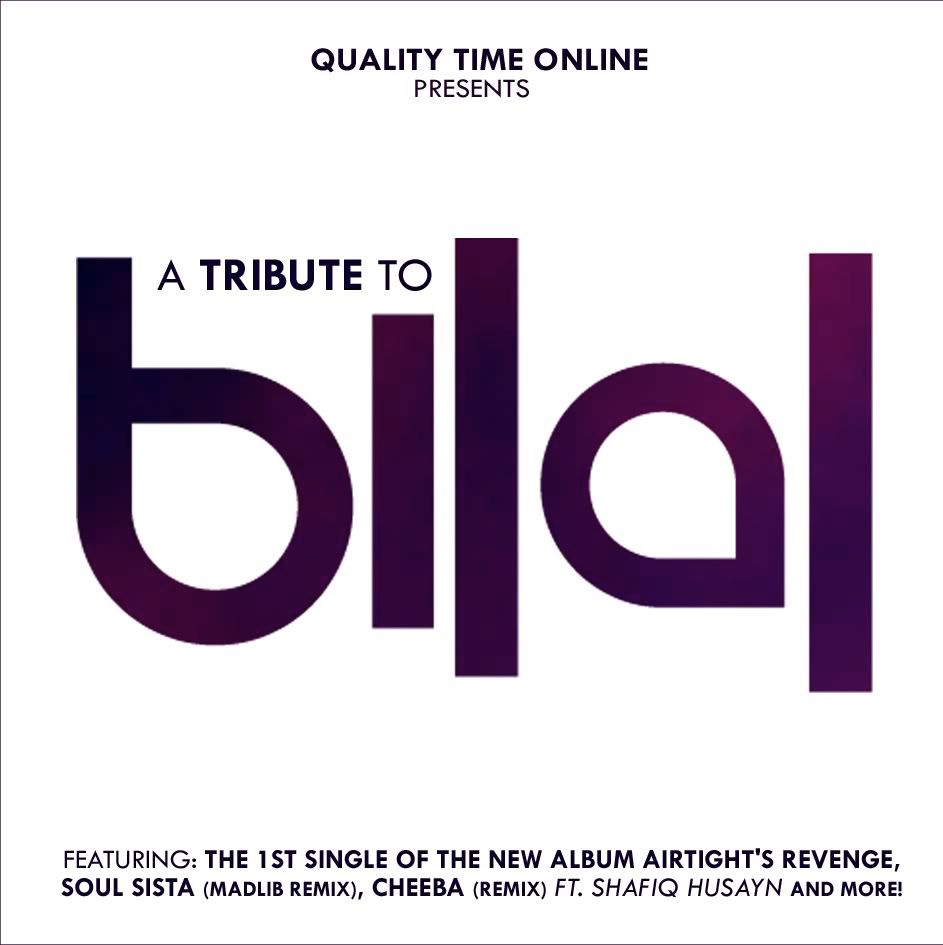 Everybody that I've been talking to who has heard BILAL's new album been hooked on it for weeks. It is safe to say that AIRTIGHT REVENGE is going to be one of the biggest records of this year. It is a labor of love and pure musical genius on the level David Bowie, Zappa, Prince or Radiohead, that introduces BILAL' extensive & genre-defying range as a song writer, producer and singer. As I just had an exchange about it with L.A singer Nikko Gray, this album is one of those that can change lives.
All I can say that these are special times, people are putting out music on some other level. This one is going to hit hard.
Check out this recent tribute to him
'A Tribute To Bilal'
Quality Time Online would like to put the spotlight on the soul artist, Bilal, by offering a compilation of his work – just prior to his latest album release. This free downloadable compilation consists of the new single release "Free" and a few live-recordings and remixes.
Tracklist:
01. Free (1st single of 'Airtight's Revenge) // 02. Levels (Live @ CMJ, NY) // 03. Cheeba ft. Shafiq Husayn (Remix) // 04. Lord Don't Let it (of 'Love For Sale') // 05. All For Love (of 'Love For Sale') //06. Soul Sista (Madlib Remix) //07. Outro by Bilal
Download Bilal - Quality Time Presents: A Tribute to BIlal EP (13)
Bilal performing 'Robots' one of my favorites of the album