The opening was amazing...I'll let the pictures speak for themselves.
"I-Chi, The Fire Liogon" (L) & "The Catship Oracle" (R)
Quan Luv x Lichiban collabo "The Return" (L) & "Shakti Leopard Lux of the Rising Serpent Force" (R)
photos below are courtesy of the amazing Mari J Brooklyn (designer/photographer)
Al-Khemi 9 (owl) & Tigga Calore (tiger) :: D Fab (lion)
Melo-X & Quan Luv, spiritual fam (bull)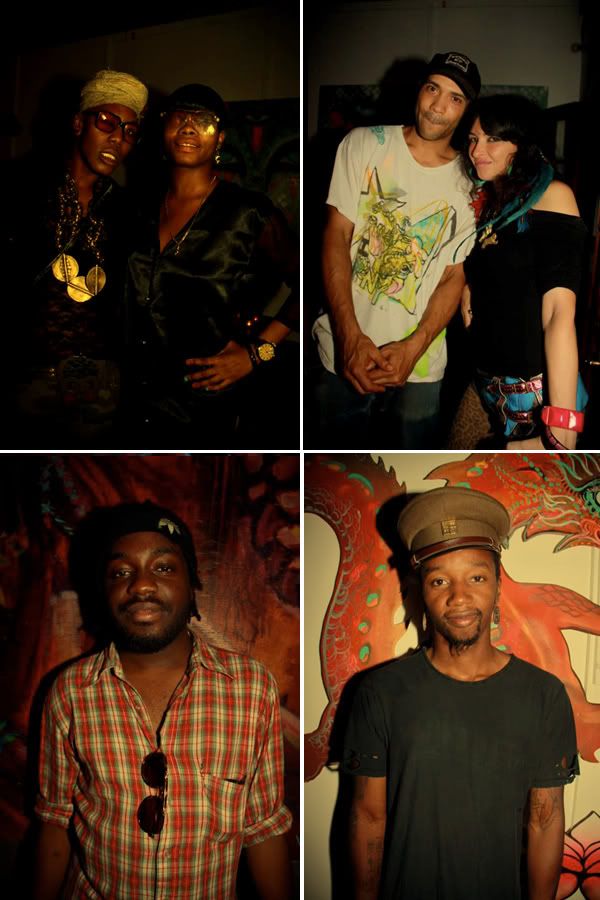 Kesed :: Jean Lebrun
big shout out to DiscoMakeup Arie for the make-up art & Mari J Brooklyn for the photography!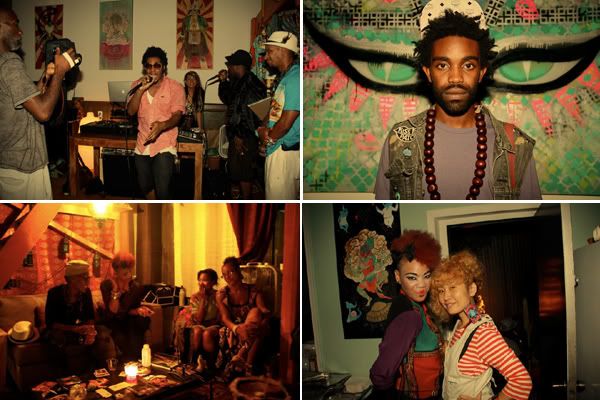 Kesed...collaborations in the works, one of the projects I've been working on behind the scenes
Enki (my DJ) & Soul aka Al-Khemi 9, one of my collaborators (made the Dogon-inspired jewelry)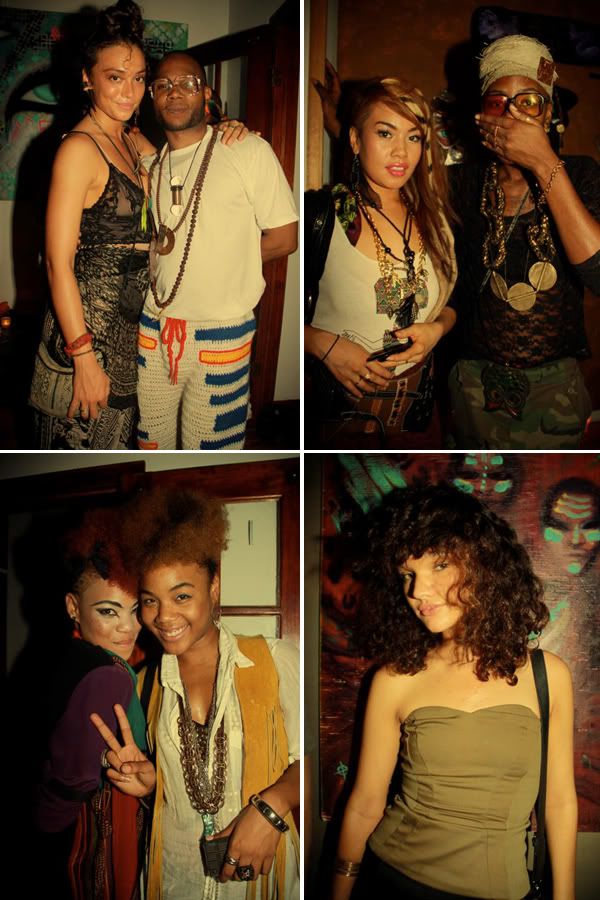 (1) Divine :: Sun Ru
(2) McKenzie of Platinum Mustache & Jean Lebrun w/ crew (3) Johnny Voltik & Enki hosted the open mic :: Teen Mogul on the mic was mad funny
Designer/poet Nacinimod of House of Nassat (he made the crocheted pieces in the photoshoot w/ WEZN) & Divine(R)
Fellow artist, Sophie w/ friend :: the lovely Dion
Sun Ru & Bentley of Kings of Genre
painters' mudras are their own secret language. artist Ibrahim Yaqut, one of my collaborators on 'The Healer' piece.
MEGA x Al-Khemi 9 x Lichiban collabo "The Three Goddesses" :: (L) & Arie & Mari (R)

(1) Kimaya, my little muse, soon-to-be Lotus Lakshmi :: Alicia Boone, one of my beautiful hostesses (2) George aka G4, we are in the lab working on a collabo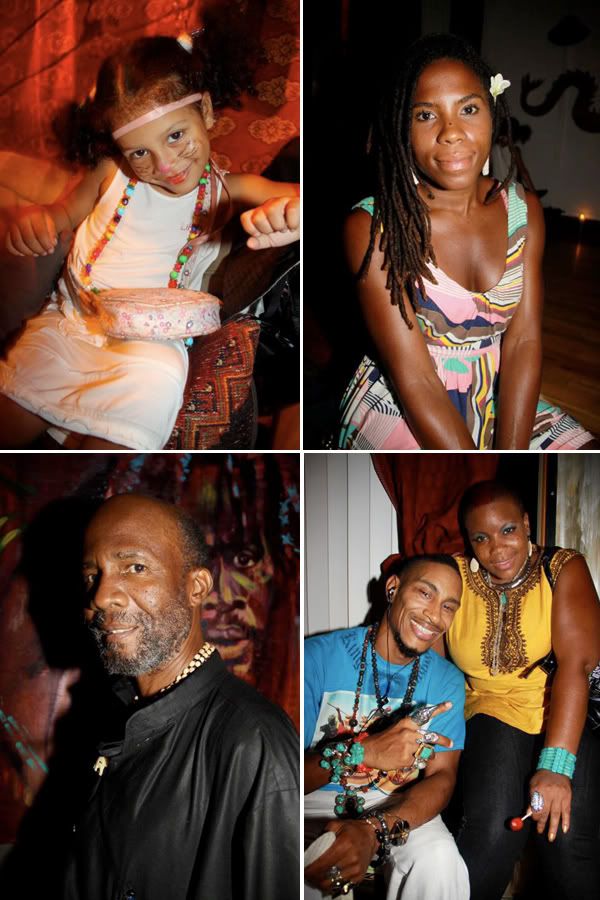 These are some of my photos of the night...I apologize for missing a lot of folks, but I only pulled my camera out toward the end.
Watch out for these cats, they are working on some surprises behind the scenes:
Melo-X, RIP Ruler & Kesed
Livingroom Johnston's elephants are ready to dance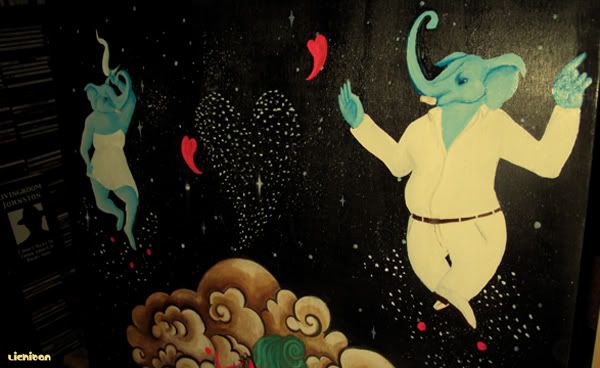 Livingroom Johnston & Blue
Livingroom Johnston x Lichiban collabo "Tiger Tara: Love Is The True Magic"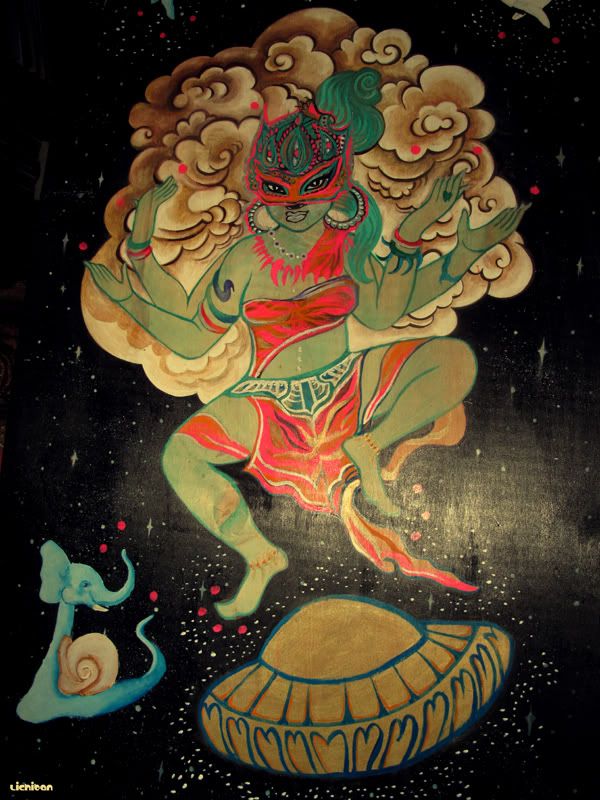 I'm taking orders for interior design projects..got already a few on the way and open for more.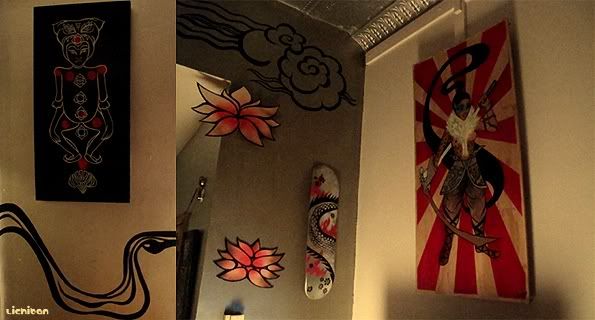 MEGA (tiger) 'HoverBoard Mask'
MEGA x Lichiban collabo 'Eternal Glo Goddess' : jewelry by Al-Khemi 9
Soul, Bradford James, Divine, Casandra & Fabian
my beautiful friend Liza came through w/ her brother & her husband, Victor aka amazing artist/designer Marka 27
more mudras:: Stephanie & Kimaya :: shout out to Enki & Johnny Voltik for holding down the wheels & the mic..
Sophie & crew :: King Texas, one of my collaborators & Melo
Stephanie, Stevie Lee, Soul & Kesed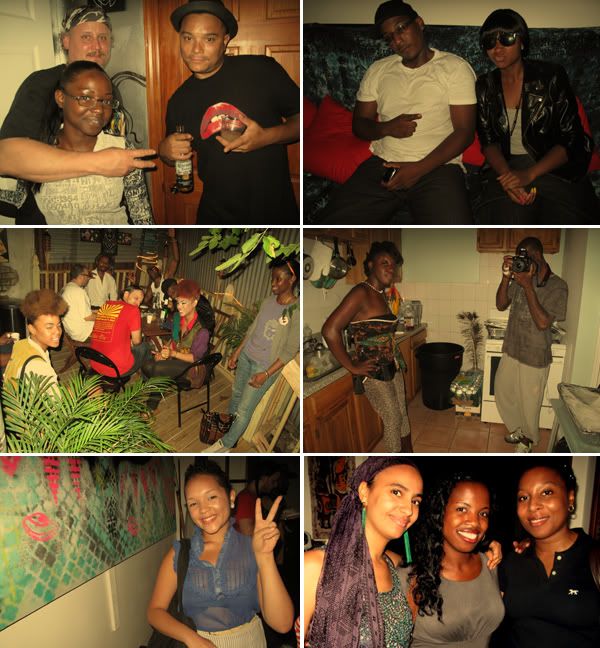 only in Brooklyn....thank you ladies!
the Jamaican connection...
Taj 'King Gnep' (R) was responsible for half of the interior design/paint of the LOTUS Gallery and also came up with the idea of cutting out the Liogon piece. thank you!
MEGA x Al-Khemi 9 x Lichiban collabo "Three Goddesses"
and yet more mudras..Muvlikamor, vocalist Sun Ru & producer/ DJ Kiva, these two just finished recording their EP
Thanks again for everyone who came out..I must say I had the best looking & most gifted crowd present...I'm still soaking in the energy---this was the seed of something new, about to blossom. Much love to everyone, your love & support fuels my work.
Stay tuned for more artist features, behind-the-scenes photos and the releases of yet unseen photo, music & video collabos.