A renaissance creator at heart, IBRAHIM YAQUT is gifted enough for several lives. Combining his disarming persona with his art fueled by a search for truth, IBRAHIM has been shooting through the world's stage with the power of a supernova. I got to know him through being on the same hustle on the New York art scene; our first real encounter was actually through a live art collaboration we did together a couple of years ago (see below), after which we had a long discussion about our shared interest in alchemy, buddhism and our spiritual/creative journey...one of the blessings of being an artist is that your friends are some of the most amazing creators of our time. Ibi is no joke, he is definitely one of the Brooklyn artist comrades who are keeping the flame alive and who has given me inspiration to keep on pushing forward.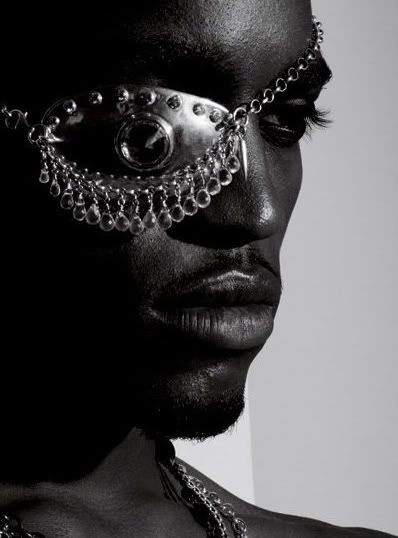 From his bio
"Many know Ibrahim as a high fashion model strutting the runway shows in Milan, or appearing in TV commercials, campaigns, magazine editorials or music videos throughout his ten year career and even starring in a lead principle role in the Disney Channel movie "Life Is Ruff". Up until last year did anyone know Ibrahim as an amazing artist, whose live painting at various concerts and events has created a buzz from the streets of NY all the way to Japan! The Philadelphian native is now the star of new reality series "Model City" airing on Centric & BET networks, where he manages his career in both the fashion and artworlds. A graduate of Pratt Institute with a BA in Illustration, Ibrahim is a self-proclaimed pioneer of re-education making it his mantra to speak his mind through the paintbrush....for now. His work displays versatility and potential unbound, exploring volumes of color, geometry, form and significance on a variety of fashionable materials and mediums aimed to make more than just a fashion statement. "I couldn't be one dimensional if I tried. I'm an artist to the core and desire nothing more than to express myself through any given medium just for the challenge. I have no intentions of staying within my lane. Actually, my biggest challenge is merging careers between the fashion and art worlds--seeing as how there's invisible lines. Ibrahim Baaith is my government, it's the model, the actor, the personality. Ibrahim Yaqut is the untamed artist, eager to create, explore and express. It's the nerdy part of me that just wants to enlighten and inspire my audience and the former being my outgoing persona (ego). Hence Yaqut vs Baaith in effect!"

WHERE DO YOU CALL IT HOME?
BROOKLYN USA
WHAT DO YOU DO
? Imagine => Manifest
TRUE BEAUTY IS
…Feeling Beautiful!
BEATS
…feeling like the shit...
TRUE SEXY IS
…confidence
MUSIC IS MY
…soundtrack
ART DOES NOT
…belong in a corporate environment
MY NIGHTS ARE
…the best time for me to paint
THESE 3 TURN ME ON
…wisdom, courage and supernatural talent
SELF-KNOWLEDGE
…will prevent death from ignorance
ENOUGH O
F …living in the past/future...the time is NOW!
MY CREATIVITY I
S..my magic
TRUE POWER IS
…the imagination
LIFE CAN BE THE
...illusion, death is the real rebirth
TO LOVE IS TO
…nurture and appreciate not to possess/obsess
I'VE GOT FLOW BECAUSE
…I got that glow lol
NEW PROJECTS FOR 2010?
solo exhibition coming out this Fall!
WHERE CAN WE REACH YOU
?
www.ibrahimyaqut.com
SHOUTOUTS?
TO MY FAMILY AND FRIENDS, LOVED ONES AND LOST ONES...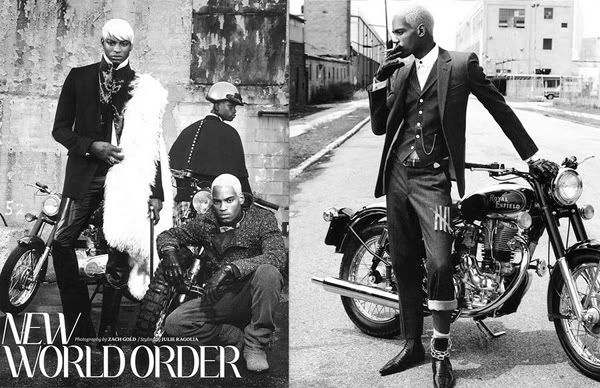 THE ARTIST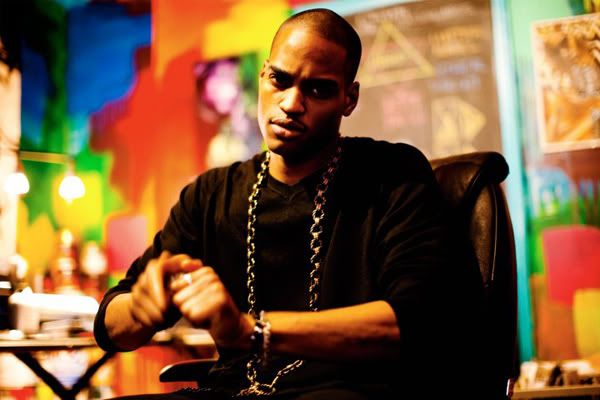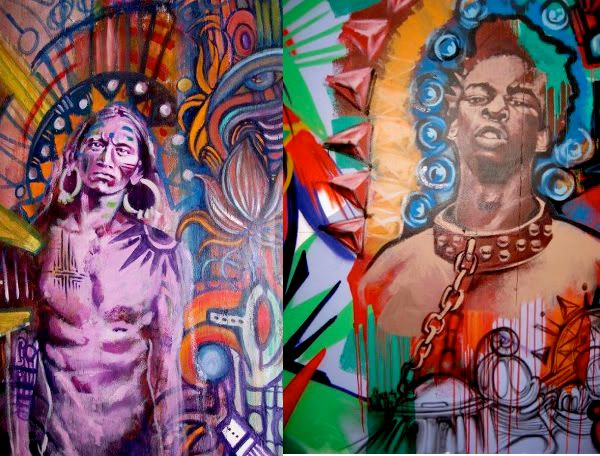 "The Healer". IBRAHIM YAQUT x LICHIBAN collab at the CREATIVE HEIGHTS launch party (about 4x8 feet) from back in September 2008. This was totally unplanned, kind of a spur-of-the-moment collabo with him. Ibi used to be my downstairs neighbor, and this collabo was what really introduced us to each other. I planned something else, so it was a real challenge, but I'm glad I jumped on it. Ibrahim's ability to to capture emotions in portraits live is incredible. He got it in with the amazing rendition of the cover of the 1978 cult-movie 'Rockers', while I was trying to bring to light my animal guide/spirit on the left...they are both messengers of the same vibration (we did this more than a year before the movie, Avatar).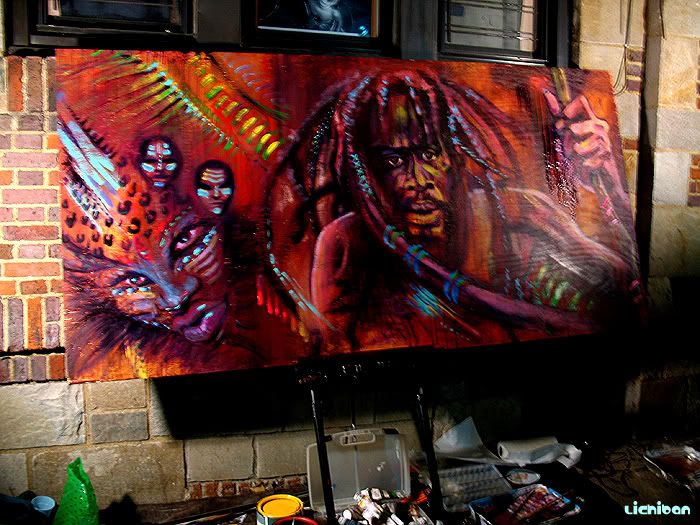 'THE HEALER" is going to be on display at my upcoming show
GALAKTIKAT, The Return of The Feline Tribe
on August 21st, at the
LOTUS Gallery
, where you can also meet the artist.