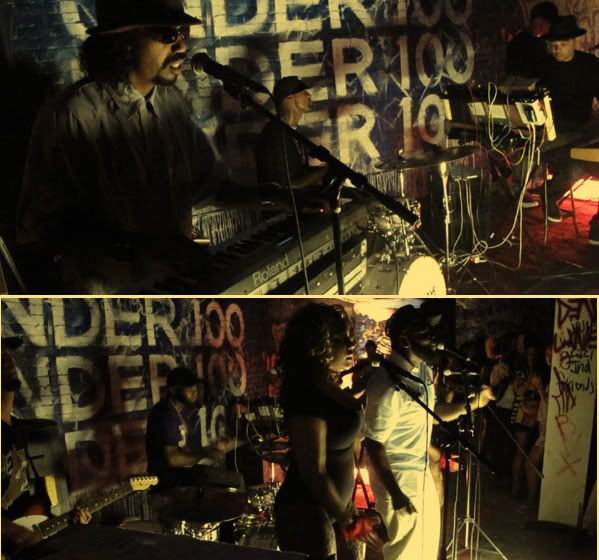 Nothing compares to live music. I am mad focused on my art show coming up this week, way too much to do, but I couldn't pass on the opportunity to check out
Dam-Funk
& Master Blazter live while they were passing through this week. People who know me, know that I stay in the lab most of the time, I don't go out that much or else nothing would get done. But live music has been a passion of mine since I was 14 and could sneak into a nightclub to catch a band,so I do go out to see live acts to get inspired and get that 'fix' you get from seeing other artists get free on stage. It was definitely all worth it,
Peter Hadar
was on fire and Dam's last performance -headlining Dame Dash/Creative Control sponsored secret show at UNDER100 - with his killer band was one of the best shows I've been to...real raw shit...thank u for making me FEEL FREE!
[J1
-percussion,
Computer Jay
-keyboards,
Gro Weyez
percussion & Dam Funk -vocals, keyboard & gets on the drums too
"It'sMy Life 2010"

Master Blazter live/DJ set was packed at the Commodore BK.
J1 & Dam live set :: Havan Joe & Computer Jay