Check out my good friend and one of my favorite photographers, AMIR EBRAHIMI 's photo essay of the painters at AFROPUNK on his recently launched
photo blog.
Amir has been documenting the creative movement that's been growing in Brooklyn. Visit
his website
to see his work.
I love his photo of my THE RETURN OF THE FIRE LIOGON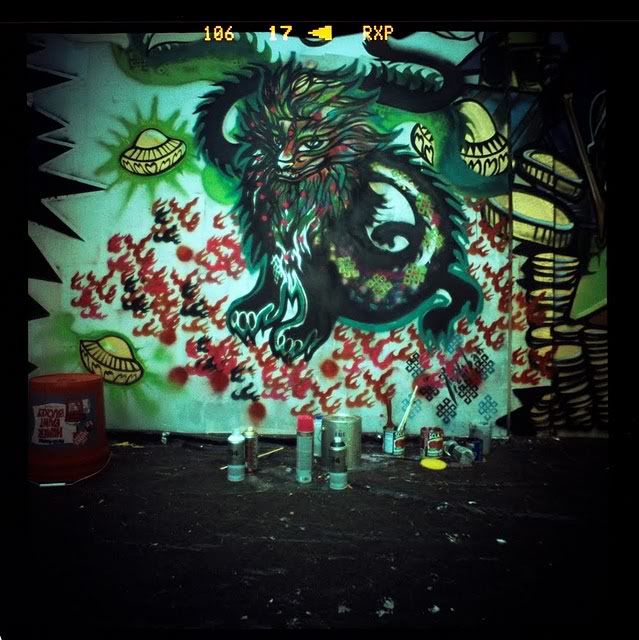 Also, I was psyched to have my recap of the event featured on the AFROPUN
K website
itself. Thank you!